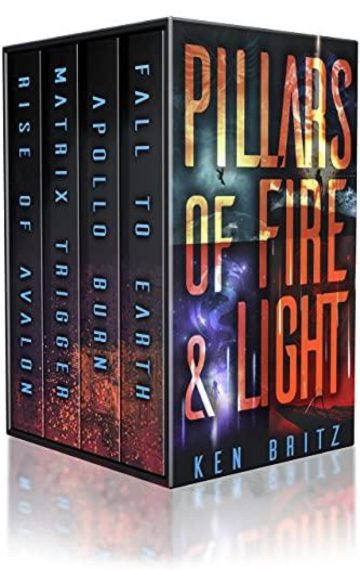 $0.99
Buy Now
Read A Sample
See The Reviews
Available in:

Kindle, Kindle Unlimited

Pages:

1595

Published:

July 6, 2021
Get The Pillars of Fire and Light Box Set, featuring all four books in the Amazon bestselling series. 1200+ pages of high-octane military sci-fi featuring high-stakes technology, intriguing characters, and genetically enhanced super-soldiers.
A desperate athlete. A super-soldier experiment. Will cutting-edge technology change the world or destroy it?
Indiana Beckham's lifelong goal has just been cut down. Banned from competing in Olympic fencing, she jumps at the chance to join a research project that could make her the best. But to unlock the promise of her unlimited potential, Indiana must endure a risky, life-altering transformation…
Lieutenant Arthur MacGabran has a mission: advance humanity in a single generation. Eager to prove his neuro-technology, he ignores the dangers and recruits his first live test subject. But when Indiana's enchanted abilities turn deadly, he'll have to keep a shocking secret to fuel his twisted dream…
As Indiana harnesses her super-skills, the project and its subjects teeter on the edge of termination.
Will the fencer's attempt to better herself end up destroying her instead?
Buy this special edition omnibus to experience a complete Military Sci-Fi series featuring a globe-spanning story that combines secret government projects, superhuman abilities, and compelling technology.
Books included in the set:
Book 1: Fall to Earth
Book 2: Apollo Burn
Book 3: Matrix Trigger
Book 4: Rise of Avalon