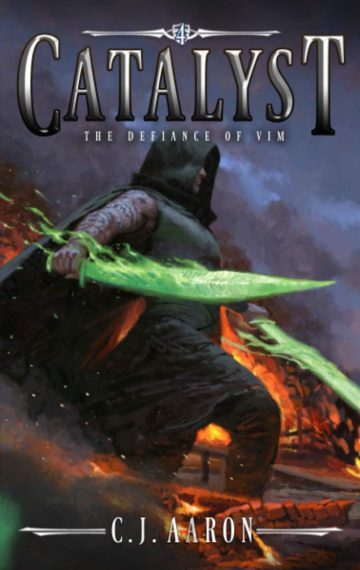 $4.99
Buy Now
Read A Sample
See The Reviews
See The Full Series
Available in:

Kindle, Kindle Unlimited, Print

Pages:

502

Published:

December 22, 2020
Free from the clutches of the kingdom, yet slaves to fate.
Ryl, the phrenics, and their meager army make for the security of the Erlyn Woods. As the cost of freedom continues to mount, their hold remains tenuous at best. New additions to their army present unexpected complications and danger. Choices that will define the future of Damaris hang in the balance.
The army from Cadsae Proper marches in their wake. Control, coveted for ages will not be ceded willingly. Or without a fight. Outnumbered by thousands, Ryl is forced to choose between defending the tributes or reclaiming a friend, stolen from their midst.
Will his quest end in rescue or revenge?
Whispers of darkness taint the light of change. For better or worse, the kingdom is changing by the moment.
So, too, is Ryl.
The incredible 4th installment in C.J. Aaron's debut Epic Fantasy Series is here. Grab your copy today!