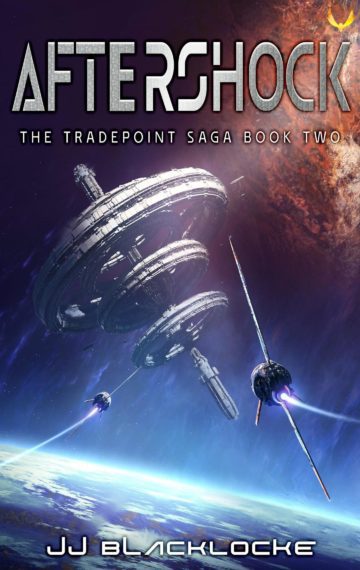 $3.99
Buy Now!
Read A Sample
See The Reviews
See The Full Series
Narrator:

Kate Reading

Available in:

Kindle, Kindle Unlimited, Audiobook, Print

Pages:

435

Duration:

15 hours and 25 minutes

Published:

January 12, 2021
Stranded amid the stars. Fighting for Survival.
Appointed by the Power in the wake of their planet's destruction, Gredin struggles to lead her nine hundred grief-stricken countrymen, and provide food for their tables when the Vennans' supplies were only meant to last for four short days on Tradepoint. How can she comfort them and win their trust, with Tetralanna contradicting and undermining her at every turn?
The Vokastra, owners of Tradepoint, want the nine hundred Vennans gone. Now. And the Hesch, a tall, surly, bird-like race, are furious with Gredin for accidentally injuring their leader, Nitikikani. No apology will suffice. They ban the Vennans from their maartza, ignoring the Vennans' desperate need for supplies.
Something else is afoot, as well – a mysterious malady that threatens to rob the Vennans of the very gyftes that give their lives purpose and their hearts hope. And Gredin, exhausted and disheartened, fails to notice that she is being stalked by a more immediate danger, one determined to drag her down to ruin.
Or to her death.
The Vennans are back! Join them in AFTERSHOCK, Book 2 of The Tradepoint Saga, a space opera featuring high adventure, mortal stakes, and multiple sentient species. Perfect for fans of CJ Cherryh, Arkady Martine, Wen Spencer, and Star Trek: Picard.