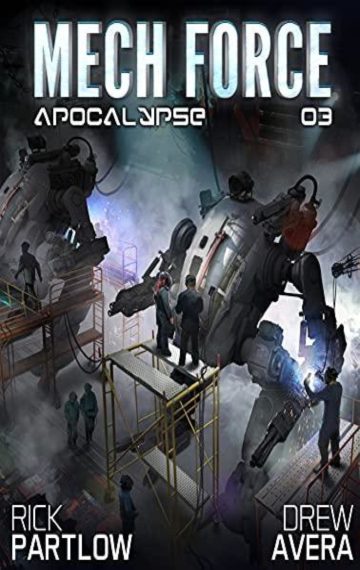 Preorder
$3.99
Preorder Now
See The Full Series
Available in:

Kindle, Kindle Unlimited

Published:

December 14, 2021
To the victor go the spoils.
And in this war, the spoils are the fate of the world.
Robert Franklin will stop at nothing to avenge the wrongs done to him by the US and Russia.
Nate Stout and Broken Arrow Mercenary Force will do anything they have to do to stop him.
With an unlikely collection of rag-tag mercenaries, an outlaw train driver, and a rogue Russian spy, Nate's mech force sets out across the country. Their goal: stop a power-hungry madman from assassinating the President of the United States and the Prime Minister of Russia, and taking over half the world in one ruthless strike…dragging the world into a final apocalypse.
Experience the epic finale in this explosive series from Rick Partlow, the bestselling author of Drop Trooper. Mechs. Warfare. Intrigue. This is Military Sci-Fi the way it's supposed to be.