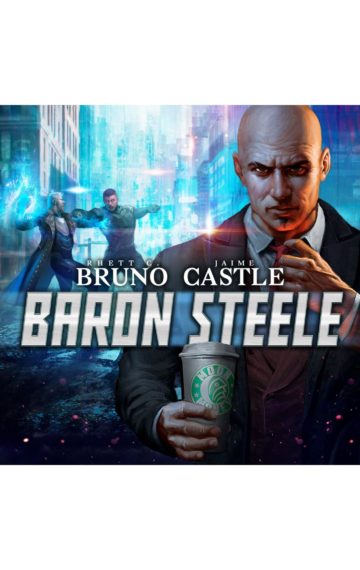 Buy Now
Narrator:

R.C. Bray

Available in:

Audiobook

Duration:

47 minutes

Published:

October 22, 2020
Paul Steele, known to the world as Baron Steele, isn't your average masked crimefighter. As a matter of fact, he doesn't even wear a mask. And he doesn't even fight crime anymore. That's for the guys with too much brawn and not enough brain.
No, Steele works in consulting. After having his license revoked by the Guild of Masked Crimefighters, he decided he would scout talent instead. Match up heroes with their villainous counterparts, help the young bucks and buckettes discover their talents and abilities. That sort of thing.
It's all going fine and well until Steele gets a bad cup of coffee. No. Seriously. Day after day, the same little twerp gets his order wrong. From there, it's a downhill spiral into chaos, and Steele finds himself fighting for his freedom in a court of law. Did he really kill a barista over a cup of joe?
Don't miss this hilarious spin on the superhero genre from the number one Audible best-selling duo of Rhett C. Bruno and Jaime Castle.