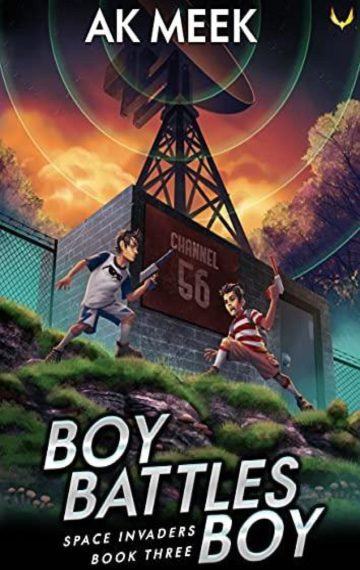 Preorder
$4.99
Preorder Now
See The Full Series
Available in:

Kindle, Kindle Unlimited

Pages:

228

Published:

November 16, 2021
The invading aliens have shown their cards, and they're holding five aces.
It's a game for all the marbles as the bug alien invaders have poured on the gas and their minions are working overtime to thwart Jimmy's plans. New threats such as maniacal junk shop robots, frozen yeti, and a depressed vampire are some of what's in store for Jimmy and his team.
To make matters worse, town residents have mistaken Jimmy for an alien and have formed an impromptu and angry alien-burning mob.
But the bug aliens have sunk to a new low as they use Jimmy's own thoughts in a last-ditch effort to stop him from rebuilding the superweapon that will halt the invasion.

Can a ten-year-old defeat his own wild imagination to save the world?
Don't miss the epic conclusion to a video game world brought to startling life. For all those who love GameLit Fiction, Earthbound, Trapped in a Video Game, or any '90s RPG video game.