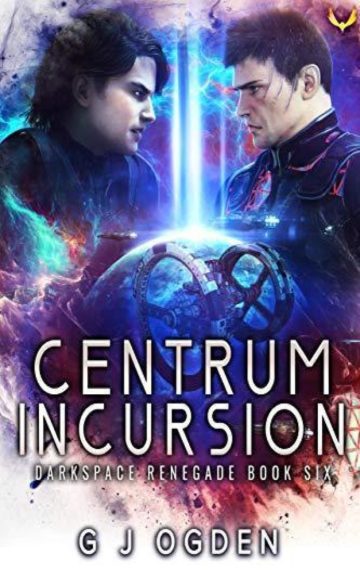 $4.99
Buy Now
Read A Sample
See The Reviews
See The Full Series
Available in:

Kindle, Kindle Unlimited

Pages:

242

Published:

March 9, 2021
The stage is set for the final confrontation on the Centrum. The resurgent Darkspace Renegades are poised and ready, but the Blackfire Squadron and an increasingly desperate Dexter Stone are determined to stop them at all costs.
Work is almost complete on a unique heavy fighter capable of assaulting the fortress-like Centrum, but the Darkspace Renegades are forced to make an urgent diversion. With Hallam Knight's life on the line, the unexpected mission yields a surprise benefit.
Meanwhile Cad Rikkard and Alexis Black join forces with a former enemy and resume their hunt for the Darkspace Renegades. The unstable alliance affords the Blackfire Squadron control of a new, alien weapon that could turn the tide of the conflict in their favor.
But for an increasingly frustrated and troubled Cad Rikkard, revenge and proving himself to be superior to Hallam Knight are no longer his only concerns. Darker thoughts now invade his mind.
Forced to step up their attack plans, Hallam Knight, Dakota Wulfrun and Dr. Rand embark for the Centrum. But the Blackfire Squadron and Dexter Stone, along with his elite Vanguard Enforcers, are determined to stop them.
The final fight is about to begin and, as usual, nothing goes according to plan.
Experience the final book in the action-packed Darkspace Renegade series. If you like your action fueled by power armor, big guns and the occasional sword, you'll love this fast-moving adventure. Perfect for fans of Jay Allen, JN Chaney and Firefly.