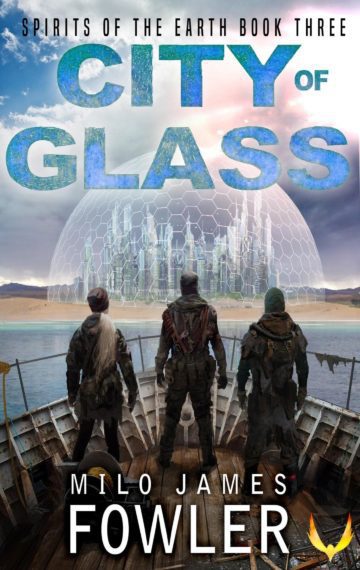 $4.99
Buy Now
Read A Sample
See The Reviews
See The Full Series
Narrator:

Steve Campbell

Available in:

Kindle, Kindle Unlimited, Audiobook, Print

Pages:

440

Duration:

14 hours and 42 minutes

Published:

March 24, 2020
The future is now.
The children of the remnant are adults living in the 10 Domes of Eurasia, self-sustaining biospheres along the Mediterranean Sea. Aerocars fly, clones work as security officers, and every citizen's words and actions are monitored via their neural implants. Peace reigns over all—until a group of terrorists targets government buildings, and Chancellor Persephone Hawthorne is kidnapped.
Sera Chen, Dome 1 law enforcer, is drawn into the conflict after chasing a curfew violator capable of leaping from one skyscraper to another. When her augments go offline due to a localized EMP burst, she starts hearing voices. The band of survivors in North America is fractured. Daiyna roams the Wastes with a bounty on her head, refusing to confront her demons. Samson and Shechara target UW raiders who are pillaging ruins for resources the remnant needs to survive. James Bishop struggles against unexpected obstacles to be reunited with his family. And Luther is determined to find a way into Eurasia to meet the twenty children taken from Eden.
As their lives converge, unlikely alliances will form to combat an emergent enemy with plans to undermine the course of humanity's future.
The Spirits of the Earth Trilogy concludes with this epic final installment. You won't want to miss this!