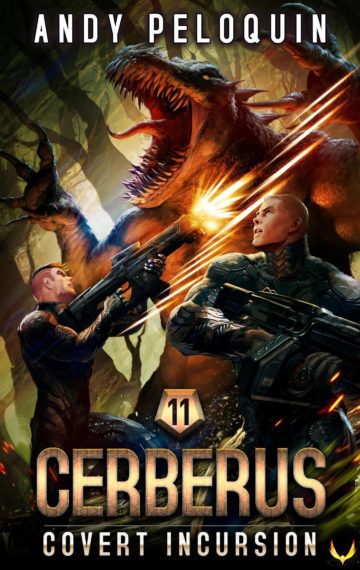 $4.99
Available in:

Kindle, Kindle Unlimited, Print

Pages:

346

Published:

February 23, 2021
No price is too high to pay, to save a dying brother.
Nolan has finally bought his freedom from service to the Protection Bureau…at a terrible cost. He must now fight to save his brother's life from the same disease that is slowly killing him.
His race for a cure sends him across the galaxy to Terra Omega, the world where he lost everything—and where his story and that of Project Icarus truly began. There, he and Warbeast Team come face to face with monstrous creatures of nightmare, inhuman soldiers, and technology far deadlier than anything previously encountered.
Can the elite unit defeat overwhelming odds and achieve an impossible high-stakes covert incursion, or will their efforts to save one cost all these brave solders their lives?
Don't miss The penultimate book in the epic Cerberus Series by Andy Peloquin.