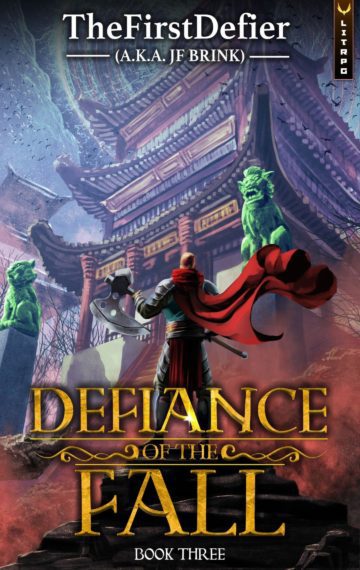 $6.99
Buy Now
See The Reviews
See The Full Series
Available in:

Kindle, Kindle Unlimited

Pages:

828

Published:

November 30, 2021
After traversing the dangerous Dead Zone, Zac has finally managed to save his sister and bring her back to Port Atwood.
But Zac knows he can't relax. Not if he wants to keep her safe. The foreign factions keep spreading their influence, and ancient foes have set their sights on Earth.
With his newfound abilities, Zac has joined the Limited Hunt to gain the strength needed to protect his family and his world.
However, the System is unwilling to let Zac train in peace, and the hunt is not what it seems…
Don't miss Book 3 of the hit Defiance of the Fall LitRPG series with over 20 Million views on Royal Road.
About the Series: Jump into a story that merges LitRPG elements with eastern cultivation. Class systems, skill systems, endless choices for progression, it has everything fans of the genre love. Explore a vast universe full of mystery, adventure, danger and even aliens; where even a random passer-by might hold the power of a god. Follow Zac as he struggles to stake out a unique path to power as a mortal in a world full of cultivators.