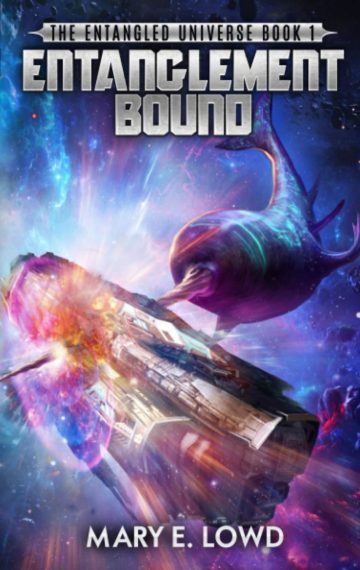 $4.99
Buy Now
Read A Sample
See The Reviews
See The Full Series
Narrator:

Sierra Kline

Available in:

Kindle, Kindle Unlimited, Audiobook, Print

Pages:

355

Duration:

10 hours and 40 minutes

Published:

December 8, 2020
Clarity's home is her spaceship. Living on the move. Planet to planet.
When money trouble forces Clarity and her traveling companion, Irohann, to take on passengers, Irohann worries his secret identity will be revealed. He's a canine alien on the run from an empire of sentient plants, and their queen has a personal vendetta against him.
But Clarity believes his fears are unfounded and the Doraspians gave up on him long ago.
Heartsick at the idea of losing their ship, Clarity accepts an offer that's clearly too good to be true, and they find themselves swept up in the crazy schemes of a rogue AI in a stolen robot body and her haphazardly assembled team of disparate aliens, including a hive-minded swarm, a giant insect, a rabbit-like alien, and a living spaceship who loves bunnies. Together the team must break into an abandoned science station, mangled by an entangled particle trying to destroy the universe.
When disaster strikes, Clarity steps up to pull the team together, but it may come at the cost of the very home and friendship she was trying to save.
Don't miss this space opera full of unique and unforgettable aliens, and a universe full of adventure. Perfect for fans of classic Space Opera, from Star Wars to Firefly.