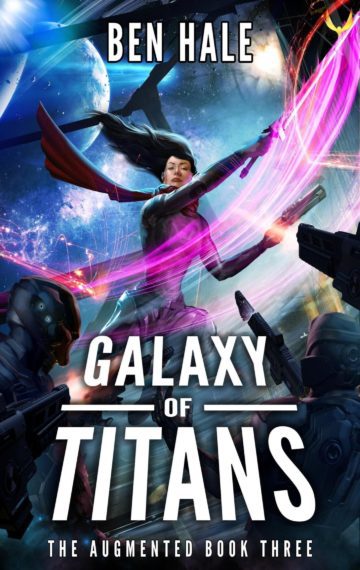 $4.99
Buy Now
Read A Sample
See The Reviews
See The Full Series
Narrator:

Eric Michael Summerer

Available in:

Kindle, Kindle Unlimited, Audiobook, Print

Pages:

463

Duration:

14 hours and 15 minutes

Published:

July 13, 2021
House Bright'Lor has established a secret world for augmented humans, built cities, and enhanced more slaves—but their future has never been more tenuous.
Dragorn Bright'Lor, imprisoned for crimes against the Empire, has been forced to watch his sons flourish in his absence. Armed with a powerful new ally, he has never been more dangerous. Ero and Skorn must stop him or risk losing everything, a task made difficult when an explosive secret comes to light.
Reklin is trapped in the Burning Ghosts, the most feared criminal organization in the galaxy. When he continues to try and escape, Visika kidnaps a member of his family to control him. It's a deadly mistake. She may be the Ghost Queen, but Reklin would defy the Emperor himself to protect his own.
As threats against House Bright'Lor continue to mount, Siena is thrust into the fight. She will need more than powerful abilities to steal cargo ships, avoid discovery from a Ranger team, and infiltrate the military. The risks may be higher but she is the supreme augment, and when enemies and allies finally collide, one thing is certain. A Titan will be born.
Book 3 in The Augmented Space Opera Series from #1 Amazon Bestseller, Ben Hale.