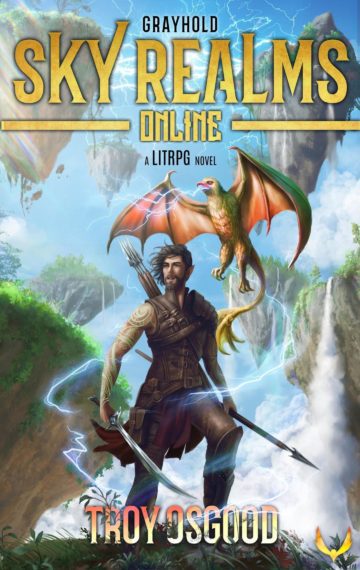 $4.99
Buy Now
Read a Sample
See the Reviews
See the Full Series
Narrator:

Pavi Proczko

Available in:

Kindle, Kindle Unlimited, Audiobook, Print

Pages:

352

Duration:

11 hours and 32 minutes

Published:

July 30, 2019
Trapped in the game. Forced back to level 1. What's next, permadeath?
Sky Realms Online is the largest and most popular Virtual Reality MMORPG ever made. Set amongst the mystical, floating islands of Hankarth, it's played and enjoyed by millions every hour. Until something goes wrong.
Unable to log out, players find themselves reduced to level one, and in the starting zones. They receive a cryptic message from the developers stating that for unknown reasons, they are trapped in the game and may have to live out their lives within the virtual world.
Hall is one of the those trapped in the game. He's been playing Sky Realms Online as a spear-wielding Skirmisher ever since the beta. And instead of panicking as many do, he decides to make the most of it; to play the game and live his new life, all while quietly hoping the developers will find a fix.
It doesn't take Hall long to find out that, while some aspects of the game are the same, the difficulty level is beyond anything he's ever experienced.
Together, with a new party of trapped players and NPCs with canned answers, Hall will find out just how different Sky Realms Online has become, and how playing a game is different from living the game…
Experience the start of this unforgettable Fantasy LitRPG Adventure today! It's perfect for fans of J.A. Hunter, Dakota Krout and Edward Brody.
Also available on Audible, performed by Pavi Proczko, narrator of Eden's Gate and Continue Online.