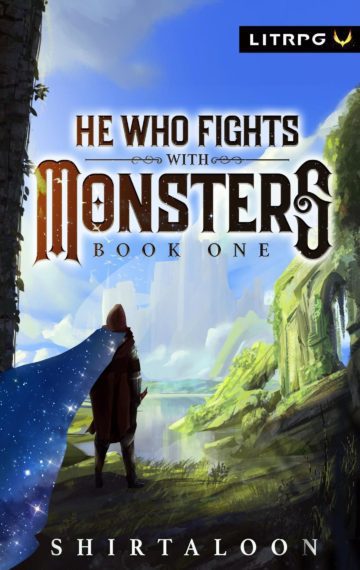 $4.99
Buy Now
Read A Sample
See The Reviews
See The Full Series
Narrator:

Heath Miller

Available in:

Kindle, Kindle Unlimited, Audiobook, Print

Pages:

680

Duration:

28 hours and 56 minutes

Published:

March 9, 2021
Jason wakes up in a mysterious world of magic and monsters.
It's not easy making the career jump from office-supplies-store middle manager to heroic interdimensional adventurer. At least, Jason tries to be heroic, but it's hard to be good when all your powers are evil.
He'll face off against cannibals, cultists, wizards, monsters…and that's just on the first day. He's going to need courage, he's going to need wit, and he's going to need some magic powers of his own. But first, he's going to need pants.
After cementing itself as one of the best-rated serial novels on Royal Road with an astonishing 13 million views, He Who Fights with Monsters is now available on Kindle.
About the series: Experience an isekai culture clash as a laid-back Australian finds himself in a very serious world. See him gain suspiciously evil powers through a unique progression system combining cultivation and traditional LitRPG elements. Enjoy a weak-to-strong story with a main character who earns his power without overshadowing everyone around him, with plenty of loot, adventurers, gods and magic. Rich characters and world-building offer humor, political intrigue and slice-of-life elements alongside lots of monster fighting and adventure.