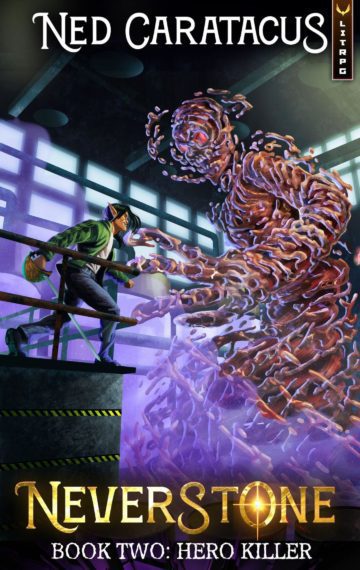 $4.99
Buy Now
See The Full Series
Available in:

Kindle, Kindle Unlimited

Pages:

707

Published:

November 23, 2021
Era Gualtieri — public enemy #1, swashbuckler, provocateur, hero, villain, philosopher, madman — is about to have the worst Holiday Season of his life…
For starters: Prince Raphael Koschei, the so-called Hero of Luminar, is dead. Good riddance and all, but the assassin was none other than Era's bestie and perpetual "it's complicated," Liv.
As the Empire mourns its problematic fave, Era sees his chance to put a stop to House Koschei's "Island" conspiracy. But when he finds what he seeks, let's just say too much truth can be a biohazard.
As for Liv, she sets off on a desert pilgrimage to save a friend caught in the crossfire. When that goes off the rails, she's caught between a vengeful tyrant's plot and her own self-destructive brain.
The Koscheis' tyranny extends into not only this world, but the afterlife itself. And despite it all, Era, Liv, and Noah are the only three people who stand a chance against them — if they can stop having a new mental breakdown every five vogging minutes!
The hilarious JRPG fever dream of NEVERSTONE: MAD ELF reaches its next logical step in Book 2, HERO KILLER: More chaos! More catastrophe! More crotch-wasp!