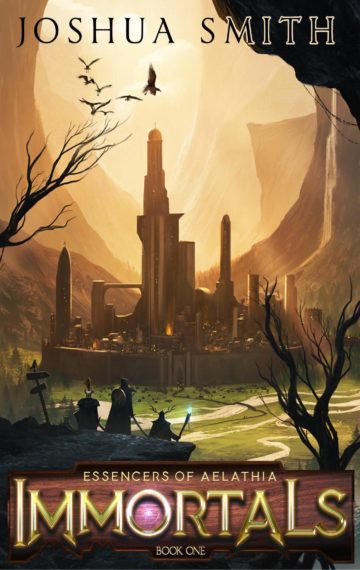 $4.99
Buy Now
Read A Sample
See The Reviews
See The Full Series
Narrator:

Tim Gerard Reynolds

Available in:

Kindle, Kindle Unlimited, Audiobook, Print

Pages:

471

Duration:

17 hours and 18 minutes

Published:

September 17, 2019
The world has been destroyed…
…and remolded in the image of its destroyer.
For thousands of years, stories had been told of the terrible Sorceress who'd given all her power to end the ancient world. But those were just stories. Now, new stars dot the sky—signs of Sorceress Jocina's power returning so she can finish the job.
For A'banna, these signs mark the end of her service to the Sorceress as priestess. Commanded to sacrifice a living being in Jocina's name, she can't go through with it. A'banna flees into the jungle, but the wide world is much different than she knows. Further, she's being hunted by Jocina's sadistic son and her monstrous creations. Nature itself seems set against her.
Bedel and Raynt, two of the Magical Affairs Commission's elite agents and powerful essencers, might be her only hope. They've dedicated their lives to holding back the tide of Jocina's darkness, and preventing her inevitable return, but when they discover A'banna on the edge of death, all missions are postponed in an effort to protect her.
Might this strange, defecting priestess hold the keys to defeating the Sorceress once and for all? Or will she cause two of the most powerful remaining essencers to meet their doom for nothing?
Experience the start of a Fantasy Epic filled with magic, war, and characters that leap off the pages. It's perfect for fans of Jeff Wheeler, Brandon Sanderson, and AC Cobble.