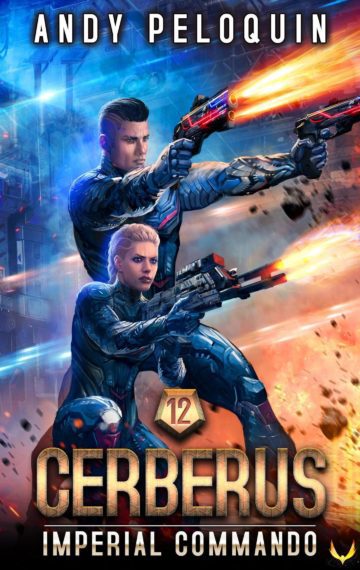 $4.99
Available in:

Kindle, Kindle Unlimited, Print

Pages:

344

Published:

March 30, 2021
The Final Battle has arrived…
Nolan finally has the true target in his crosshairs: Janus Bennett, super-augmented soldier, shadowy head of the Protection Bureau, and right-hand man to the most powerful general in the Nyzarian Empire.
And Bennett is holding Jadis and Roz hostage…
Nolan must rescue the civilians, save his brother's life, and eliminate the threat to the Empire—all while facing an enemy that wields the might of an entire army and a clandestine organization determined to cross him off their hit-list.
If he fails, everyone he loves will face an unimaginable threat far deadlier than anything he's battled over decades as Cerberus, Silverguard sniper and ruthless assassin
The epic final book in the Cerberus Series is here. Are you ready?