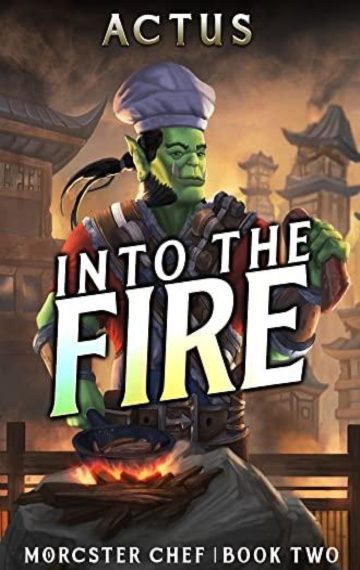 $4.99
Buy Now
See The Full Series
Available in:

Kindle, Kindle Unlimited, Print

Pages:

427

Published:

April 14, 2022
It's lasagna time!

After successfully ranking up together with the rest of the Happy Sunflowers, Arek and his party are ready to kick back and enjoy some much needed relaxation. Try some new recipes. However, they mistakenly anger a ruthless guild and are forced to flee Riverfall.

They set off for Red Mount, hoping to wait out the storm, but an even greater threat lies in wait for them. Arek's old life threatens to spill out into his new one as the magical runes he had destroyed slowly gain power once more, but he's determined to keep cooking for those in need – even if it costs him everything.

Book 2 in the Morcster Chef Series is here. Join Arek on another adventure against unexpected enemies, and burnt crust.

About the Series: A Fantasy / LitRPG lite series with a unique cooking twist. It contains status windows and other RPG elements, but it is not set within a videogame. It will appeal to anyone that enjoys reading a slice-of-life fantasy about a group of adventurers as well as fans of Food Wars!.

This novel also contains real recipes, and we highly recommend you give them a taste if you're hungry!