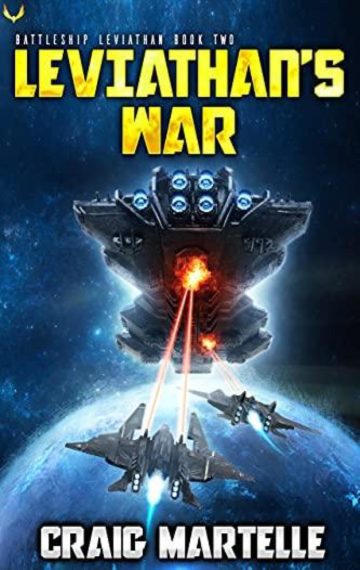 $4.99
Buy Now
Read A Sample
See The Reviews
See The Full Series
Available in:

Kindle, Kindle Unlimited

Pages:

338

Published:

November 2, 2021
One ship stood against many in a war that has lasted a thousand years…
The Blaze are getting their direction and technology from those who had driven the Progenitors from the galaxy.
The Vestrall.
Leviathan takes his select humans to the frontlines in Earth's war with the Blaze Collective to collect intelligence on where to find the Vestrall. The Blaze aren't forthcoming.
They go farther, a thousand light-years behind enemy lines to a planet that used to be important. It's no longer the home of the Vestrall but of a biomechanical race that is little more than drones.
Payne is convinced that their information will lead Leviathan to the heart of the Vestrall for a final battle for primacy.
But they won't give their knowledge easily. Their gods have commanded them to fight.
Because they carry a secret the Vestrall don't want Leviathan to know.
Book 2 of the Battleship: Leviathan Military Sci-Fi Series from Amazon Bestselling author Craig Martelle. It's perfect for fans of Rick Partlow, Jay Allan, and Joshua Dalzelle.