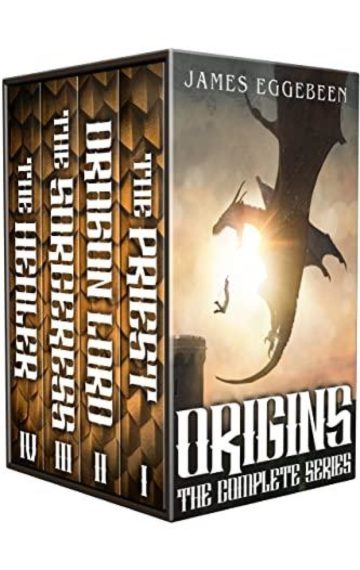 $0.99
Buy Now
Available in:

Kindle, Kindle Unlimited

Pages:

1543

Published:

March 15, 2022
Three Epic Fantasy Books. 1200+ pages of dark magic, sinister villains, and non-stop adventure. Fans of D.K. Holmberg, Will Wight, and K.F. Breene will love this complete quadrilogy, bundled into one epic omnibus edition.
The gods are dead. No one wants them back.
Dreaming of the fame and fortune wizardry would provide, Sulrad attempts to harness forbidden magic to summon the flame.
Instead of freeing his family from poverty, he's banished from home.
When a vision of a girl appears in fire, Sulrad seeks the mysterious sorceress who may hold the secret to unlocking his magic.
However, magic is fickle, and fate more so.
When the old gods died, one remained behind. Waiting for the right vessel to call upon him once again.
Sulrand may be that vessel.
Wizards, though, rule the land, and they brook no resistance to their undisputed domination.
Therefore, Sulrand must die before he can realize the power of a god.
But the old gods died for a reason, and the girl in the fire he thought was his ally, may destroy him forever!
Grab this special edition omnibus today and join the adventure of a lifetime!
This boxset contains four full-length novels:
Book 1: The Priest
Book 2: Dragon Lord
Book 3: The Sorceress
Book 4: The Healer