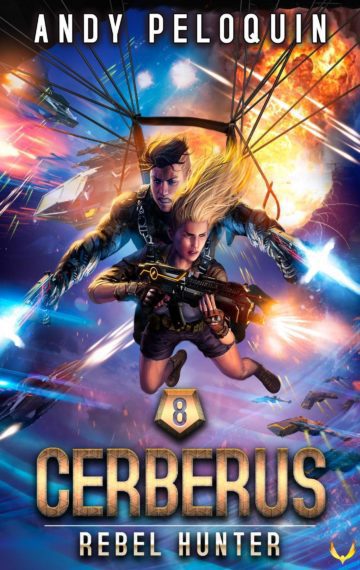 $4.99
Available in:

Kindle, Kindle Unlimited, Print

Pages:

418

Published:

November 24, 2020
Nolan Garrett has just declared a war on terror!
His latest mission for the Protection Bureau—and, he's determined to make it his last—authorizes him to take on Sic Semper Tyrannis, the radicals planning a violent uprising to restore the glory of the defeated Terran League.
The beast can only be defeated from within. Nolan has no choice but to go undercover and masquerade as a terrorist to subvert their incendiary plans.
Can he hunt down and execute the SST's leadership before they launch their bloody coup? The fate of countless millions—including himself and the beautiful, fearless Jadis—hang in the balance!
Rebel Hunter is the eighth book in the action-packed space opera Cerberus series. Perfect for fans of The Last Reaper, Takeshi Kovacs, and The Punisher!