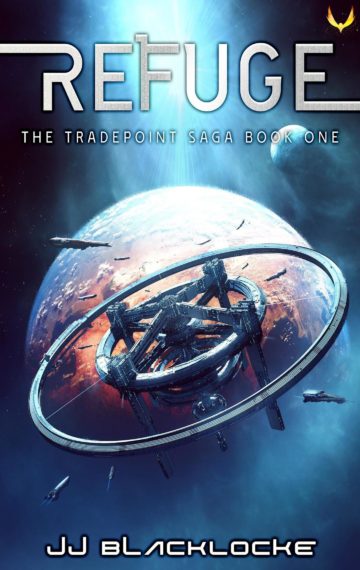 $4.99
Buy Now!
Read A Sample
See The Reviews
See The Full Series
Narrator:

Kate Reading

Available in:

Kindle, Kindle Unlimited, Audiobook, Print

Pages:

425

Duration:

14 hours and 19 minutes

Published:

November 10, 2020
A Dangerous Haven. Adapt or die.
Nine hundred Vennans undertake a cultural exchange to Tradepoint, a space station where aliens from different worlds meet to do business. A young and gyfted Speaker, Gredin, is translator and diplomat for the happy occasion.
But a horrific vision shatters her first night's sleep on Tradepoint. Venna, their homeworld, has been destroyed. Now the safety of the delegation, the only Vennans left in all of time and space, rests on Gredin's young shoulders.
Stunned and grieving, she navigates trade wars and political prejudice, bartering with other races—some friendly, some neutral, some outright hostile—for what her people need to survive. And the cost of failure is the unthinkable.
Extinction.
Plunge into The Tradepoint Saga, a space opera series filled with political intrigue, mystery, and a diverse cast of characters. This coming-of-age tale is perfect for fans of CJ Cherryh, Arkady Martine, Wen Spencer, and Star Trek: Picard.