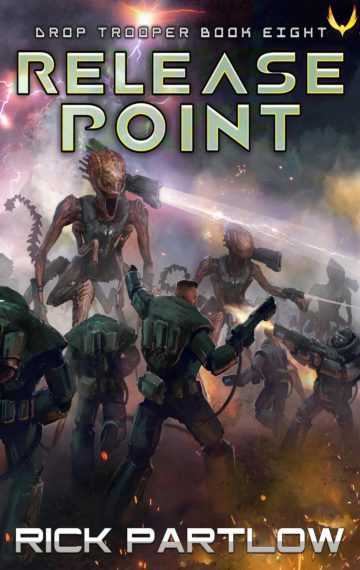 Preorder Now
$4.99
Preorder Now
See The Full Series
Available in:

Kindle, Kindle Unlimited, Print

Published:

September 14, 2021
It's the final showdown between Cam and a rogue Tahni general… And it might be the end of everything.
Cam and Vicky are chasing down Zan-Thint to his last fortress, a lifeless world deep in Tahni space. If they can't take him down before he activates an ancient alien weapon, a swarm of biomechanical killing machines will wipe out all life in the Commonwealth.
But devastating his enemies is only half of Zan-Thint's plan. He doesn't do anything without an escape route.
And this one will take him–and Cam Alvarez–clear out of the galaxy.
Book 8 in the Amazon Bestselling Drop Trooper series by Rick Partlow is here. It's Military Sci-Fi the way it's supposed to be!