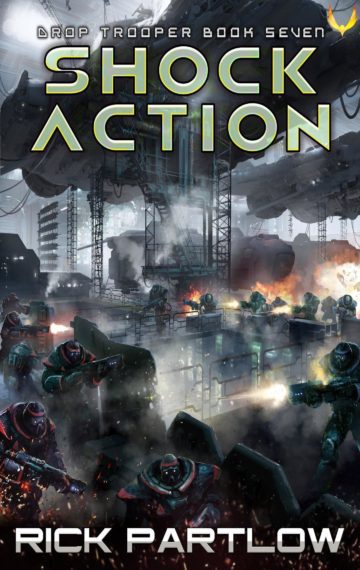 $4.99
Buy Now
Read A Sample
See The Reviews
See The Full Series
Available in:

Kindle, Kindle Unlimited, Print

Pages:

233

Published:

June 15, 2021
Cam is a Marine, not a spy.
That's what he keeps trying to tell Fleet Intelligence, but when he and Vicky signed back up, they agreed to follow orders. And their orders are to keep working for the Corporate Security Force and find out what the private paramilitary force knows about Zan-Thint and his plans to use Predecessor technology against the Commonwealth.
The trouble is, the CSF doesn't seem to care about Zan-Thint anymore. They send Cam and Vicky and a crew of mercenary Drop Troopers to an isolated mining world called Portent. Their job? To put down a rebellion by wildcat miners who don't want the Corporate Council stealing the fruits of their labor. Somehow, they've been able to hire the baddest mercenaries in the Commonwealth to hold onto their planet.
Stuck leading a crew of cutthroat mercenaries who want nothing more than to slaughter the wildcat miners and take their rhenium ore, facing down an even more cutthroat band of mercenaries who'll kill anyone they consider a threat, Cam and Vicky try to negotiate a course between the two and figure out who's actually paying the mercenaries and why the Corporate Council is really interested in a backwoods rhenium mine.
Because nothing on Portent is as it seems…and their allies might be just as ready to kill them as their enemies.
Book 7 in the Amazon Bestselling Drop Trooper series by Rick Partlow is here. It's Military Sci-Fi the way it's supposed to be!