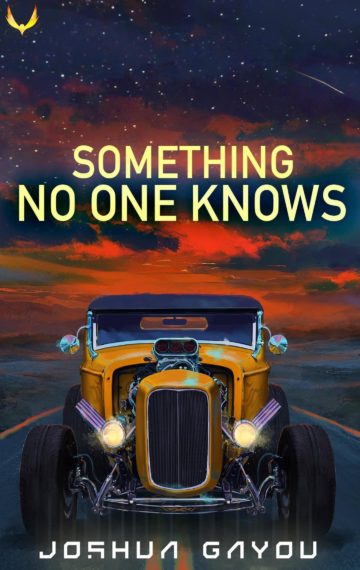 $4.99
Buy Now
Read A Sample
See The Reviews
Available in:

Kindle, Kindle Unlimited, Audiobook, Print

Pages:

459

Published:

April 20, 2021
From the award-winning author of the Commune series and All Gifts Bestowed comes this mind-bending new time travel novel.
As a high school sophomore, Aiden Kelly's biggest problems should be his failing grades, his abusive father, being a self-proclaimed loner, or getting pummeled by the football team. Instead, Aiden's number one dilemma is a guy named Tony, a senior who seems to know all sorts of things that should be impossible to know.
Oh, and he may also be a sociopath. So, you know: No. Big. Deal.
When Aiden crosses Tony's path in the vice-principal's office, they form a mysterious connection, and only Tony knows the truth about it. But as their friendship grows, the strings of destiny tying their lives together slowly begin to unravel with deadly consequences.
Now, Aiden must decide which is worse: to return to his degenerate, loner existence, or experience the friendship of a lifetime – where one of them might not survive.
With a heavy foot grounded in realism and characters that leap out of the audio, Something No One Knows is perfect for fans of The OA, Sense8, and The Butterfly Effect.