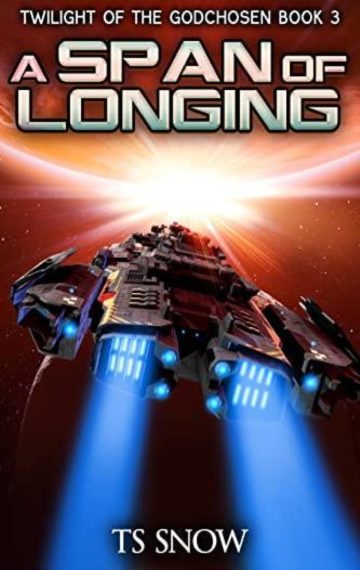 $3.99
Buy Now
See The Full Series
Available in:

Kindle, Kindle Unlimited, Print

Pages:

460

Published:

January 25, 2022
Aric kan Ingan is an Exile…
Stripped of title, wealth, and citizenship for treason against the Arcanian Empire, a crime of which he is innocent.
For a decade, he's wandered the Emeraunt Galaxy, haunted by fear of instant death, while earning barely enough to survive, performing chores no self-respecting citizen would touch.
Destitute and addicted to the two most powerful illegal substances in the galaxy, he finds only one path left open: He enlists as a guard for a Terran mining colony.
From his point of view, he's now hit rock-bottom.
Life among aliens is bad enough, but life with Terrans is near-unbearable for the prejudiced former prince whose pride is currently wallowing in the mud…until Aric meets two people who become a special part of his life.
Susan Moran is the company physician, a woman with secrets of her own. Miles Sheffield is his former mistress' brother, a young, brash, wet-behind-the-ears Terran, who is as shocked as Aric when he becomes the Exile's best friend, especially since their first meeting ended, not with a handshake, but with a fist to the jaw.
With Susan and Miles, Aric will experience friendship, passion, and grief, and eventually make a decision affecting the future of the entire galaxy as he unknowingly takes another step in the ancient prophecy of the GodChosen.
Grab Book 3 in the Twilight of the Godchosen Series today! Scheming, intrigue, war … If you liked the characters from Firefly, with the passion and planetary intrigue of Pandora, and the action from The Tomorrow War, try Twilight of the GodChosen.