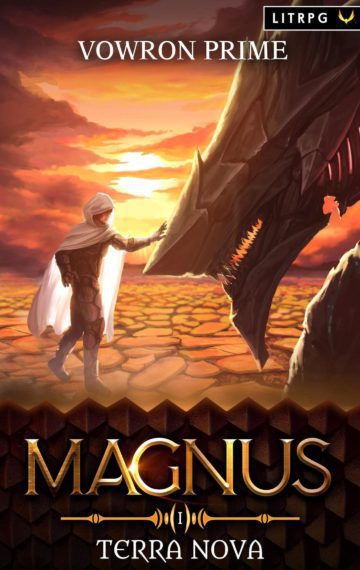 $2.99
Buy Now
Read A Sample
See The Reviews
See The Full Series
Narrator:

Pavi Proczko

Available in:

Kindle, Kindle Unlimited, Audiobook, Print

Pages:

478

Duration:

13 hours and 7 minutes

Published:

May 11, 2021
Magnus Cromwell kills for a living.
He's organized, professional, efficient. Like a machine. But when his family's life is on the line, that's something else. That calls for the kind of warm-blooded vengeance that scorches earth and summons tungsten rods from space, leaving a whole lot of melted flesh and no one to tell the tale.
It should've been a blue milk run. As by-the-book as it gets. With his sister Nina out safe and the opposition decimated by hypersonic gunfire, Magnus wonders where they got the guts to even try. Then something hits him. Lays him out cold, and leaves him waking up to a fantasyland with nothing but his armor and a half-written note to guide him.
It's a strange place where even stranger predators eye him for their next meal. Where his life's on a timer, and where the darkest horrors haunt his dreams, painting visions of death.
There's no right day to mess with Magnus Cromwell. But the universe sure managed to pick the absolute worst one.
Experience the start of a kickass GameLit/LitRPG Saga from debut author Vowron Prime.
About the series: Embark on a jam-packed grimdark adventure with an overpowered protagonist that seamlessly merges epic battles with mystery, survival, and elements of Lovecraftian horror. Dragons, magic, and medieval fantasy meet cyberpunk technology in this rollercoaster of a ride that starts fast and never lets up. Experience a unique take on a light LitRPG system whose true, gory nature is uncovered bit by bit as Magnus progresses through his epic journey in a land of horrors. And with four detailed art scenes of fantastical locations inspired by an author who has journeyed from Antarctica to Kilimanjaro, you won't want to put the book down!