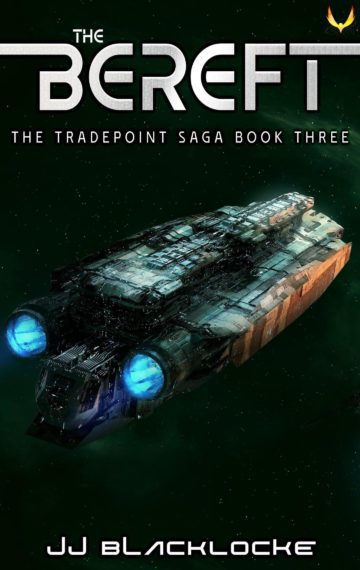 $4.99
Buy Now!
Read A Sample
See The Reviews
See The Full Series
Narrator:

Kate Reading

Available in:

Kindle, Kindle Unlimited, Audiobook, Print

Pages:

375

Duration:

13 hours and 22 minutes

Published:

April 13, 2021
Precarious Haven. Dangerous Mission.
As Tradepoint's Director, Wyve has to obey his government's commands, even if it means pressuring his Vennan friend, Burlon te Laith, to undertake a risky journey to Sprygale. If Burlon refuses to satisfy the government's demand for geddel crystals, the Vennans risk expulsion from their haven on Tradepoint.
Agreeing to Travel the River to Sprygale to bring back geddel crystals will put Burlon on a collision course with Gredin's edict against any Vennan Traveler leaving Tradepoint, but what choice does he have, if he wants to keep everyone safe?
A third of the Vennan survivors are ill, struggling to retain the gyftes that keep them sane… and one of those afflicted is Gredin. She puts up a bold front, hiding her weakness from friend and foe. But if Burlon openly defies her by leaving
Tradepoint, Gredin's hold over the Vennan community might crumble.
With an old rival eager to reclaim control.
Push comes to shove in THE BEREFT, Book 3 of The Tradepoint Saga, a space opera rife with intrigue, high stakes, and surprises. Perfect for fans of CJ Cherryh, David Feintuch, Star Trek: Discovery, and The Mandalorian.