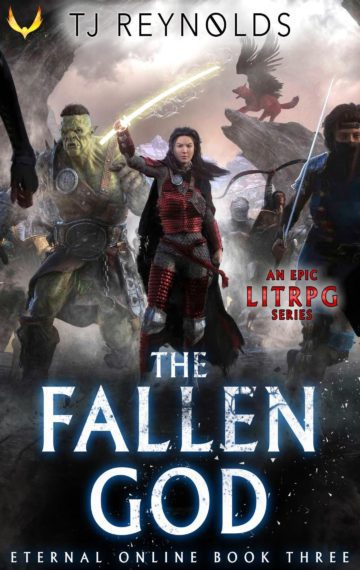 $4.99
Buy Now
Read A Sample
See The Reviews
See The Full Series
Narrator:

Andrea Parsneau

Available in:

Kindle, Kindle Unlimited, Audiobook, Print

Pages:

522

Duration:

15 hours and 33 minutes

Published:

October 27, 2020
A building storm. A raging war. A fallen god.
Can Dahlia, Madi, and Alysand recruit an army powerful enough to stop the plans of a malicious deity?
Having saved Quinn and the town of Taelman's Pond, Dahlia finds herself whisked away into another battle in this endless war. She discovers more about her in-game lineage as a half blood. She must win over the wood elves and help them fight off the Karinoth, the dark elves who call to her blood.
Madi makes her own plans, teaming up with Shin as they discover secrets long forgotten. It will be up to her, and her big bear, to win over Marianor's biggest allies.
While his friends fight to secure the North, Alysand Deschaney takes his new apprentice and forces young Torven to accept the life of a gunsinger. Their journey takes them far to the South where soldiers and support await.
Time is quickly running out, and all the while the Rat King grows stronger. Can our heroes beat the odds and forge a single army out of the various allied forces?
Continue this Epic LitRPG adventure, perfect for readers of Luke Chmilenko, Carrie Summers, and Tao Wong.