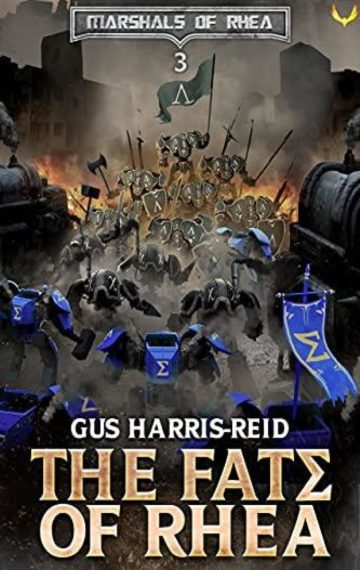 $4.99
Buy Now
See The Reviews
See The Full Series
Available in:

Kindle, Kindle Unlimited, Print

Published:

February 8, 2022
Paragon, the mighty stronghold of House Lambda, is under attack.
Marshal Biella of House Chi leads the assault, eager to make Lambda pay for all the hurt they have caused her and her House. But House Lambda—led by the ruthless and cunning Lady Leonor—is a formidable opponent that will not be easily intimidated.
Far from the battle, Marshal Xanthe's mysterious empathic affliction is getting worse. The technologically advanced Fraternity believe they have the means to cure her—but in doing so, expose horrifying secrets about Xanthe's past that force her to question her very identity.
Meanwhile, Armorer Mycha leads House Theta to their new home in the mountains: the long-abandoned stronghold Penumbra. But danger lurks deep within the stronghold—along with an empathic discovery that, in the hands of an ambitious Armorer like Mycha, could alter the fate of Rhea itself…
Don't miss the explosive finale of the Marshals of Rhea trilogy, a military sci-fi epic packed with mech combat, techno-magic, and a helping of courtly intrigue. Perfect for fans of Rick Partlow, Chris Fox, and the Forgotten Ruin Series.