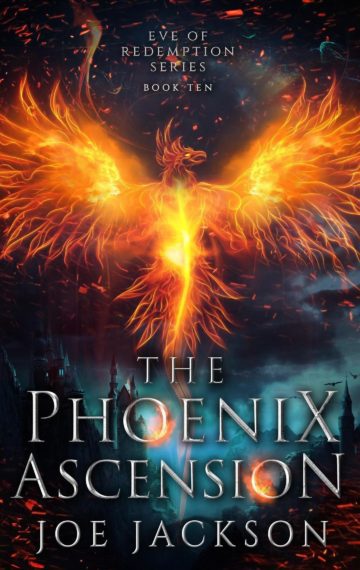 $2.99
Buy Now
Read A Sample
See The Reviews
See The Full Series
Available in:

Kindle, Kindle Unlimited, Print

Pages:

464

Published:

July 13, 2020
From the ashes a new life is born.
Kari and her allies have seen numerous miracles in recent months, from the glorious rebirth of a friend to the unprecedented alliance of many peoples from across Terrassia and beyond. Now, all the pieces are in place, the military campaign known as The Phoenix Ascension ready to be put into motion. All hope – not just on Terrassia or even Citaria as a whole, but on her sister worlds of Irrathmor and Mehr'Durillia as well – now rests on the execution of this plan. Failure will mean the end of the last chance of liberating Mehr'Durillia and the deaths of the final defenders of Citaria.
Now, the time has come to find the truth behind the cunning priestess Ehren Hrykel and the god-like Tempis'ra. Will the alliance of many nations, many races, and many faiths, bolstered by the power of dragons, be enough to stand against the foothold of the demons? And what other mysteries will come to light as the heroes push toward victory?