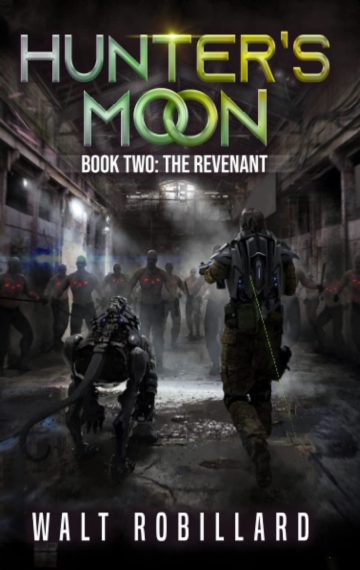 $2.99
Buy Now
Read A Sample
See The Reviews
See The Full Series
Available in:

Kindle, Kindle Unlimited, Print

Pages:

292

Published:

July 13, 2021
In a game of revenge, the only wise choice is not to play.
At the edge of Frontier space, renegade Templar Orin Lashra has evaded capture by the Marshals and their premier fighting force, the Lancers. Darting across the colonies, Lasher and his friends wage a brutal war against the Seven Seats cartel for their part in the murder of the woman he called mother.
Lasher's relentless pursuit of vengeance soon draws the attention of the Gun Wraith, a mysterious mercenary intent on taking Orin for a client who considers his capture a no-fail mission. Can Lasher stay one step ahead of the cartels and the lancers in order to burn his enemies to cinders?
Ride beside Lasher and his crew as they draw closer to payback and a conspiracy that could rattle the foundations of the Frontier.
Hunter's Moon: The Revenant blends military science fiction with hard core space opera to weave a tale of loyalty and revenge. Fans of Killjoys, Star Wars and Dark Matter will feel the blaster's grip and the ship's throttle as they rocket into the Frontier.