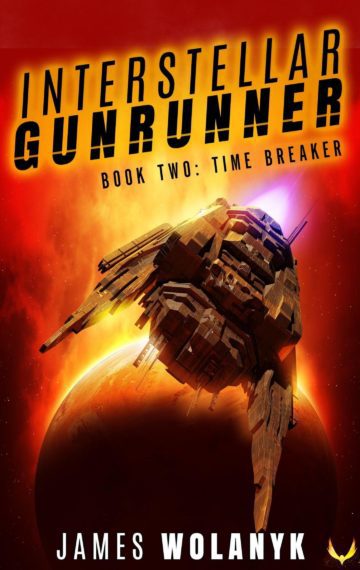 $3.99
Buy Now
Read A Sample
See The Reviews
See The Full Series
Available in:

Kindle, Kindle Unlimited, Print

Pages:

264

Published:

June 15, 2021
The debt is finished. The trouble is just beginning.
Having liberated a planet and evaded the bloodthirsty Halcius Hegemony, arms dealer Bodhi Drezek is ready to retire… or not. The Hegemony's eternal enemy, the resistance, is itching to get its hands on the world-destroying bioweapon he recovered during his latest job. No sweat, until the exchange goes sideways and the resistance base is melted to slag in an all-out assault.
In the course of his escape, Bodhi nabs an accidental hostage: Amodari Halnok. One of the Hegemony's most dangerous yet esteemed royal daughters. Translation? A target on his head.
Back on the run and under fire from every direction, Bodhi and his crew embark on a galaxy-spanning race to find somebody capable of disarming the apocalypse sitting in his cargo hold. Their search unravels a twisted web of cryogenically frozen time-travelers, cosmic gods, and ancient wars gearing up for round two.
What's done is done—until it teleports into the present.
The INTERSTELLAR GUNRUNNER Series is a space opera thrill ride perfect for fans of Firefly, the Bobiverse, and Guardians of the Galaxy.