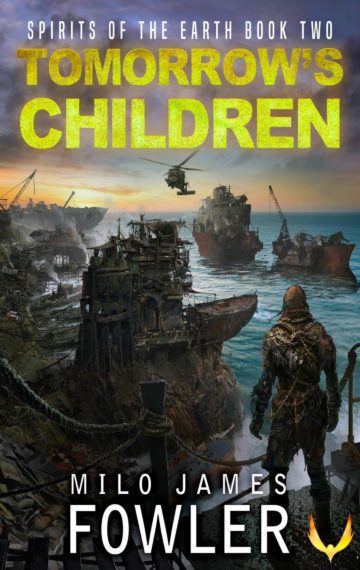 $4.99
Buy Now
Read A Sample
See The Reviews
See The Full Series
Narrator:

Steve Campbell

Available in:

Kindle, Kindle Unlimited, Audiobook, Print

Pages:

436

Duration:

14 hours and 46 minutes

Published:

February 25, 2020
The future is in their hands.
The post-apocalyptic world is bigger than the remnant imagined. Across the ocean, the domed cities of Eurasia have survived the nuclear holocaust that ravaged the rest of the planet. But only the survivors from the North American Wastes can give the sterile Eurasians what they need most in order to continue existing as a society: children.
Sergeant James Bishop, United World Marine, leads his team across the desert wasteland in order to make first contact with survivors in Eden, who are rumored to have a lab full of viable embryos. Meanwhile Cain, a coastal warlord dedicated to repopulating the planet, follows the will of Gaia, a malicious spirit of the earth with no love for humankind. Margo, telepathic geneticist responsible for designing the next generation, struggles to balance the will of a selfish dictator with what's best for humanity. Tucker, an invisible man on a mission, carries precious cargo across the Wastes in an effort to rally a group of survivors into action against Eden.
As their lives intersect, agendas collide and tensions reach a breaking point. Twenty unborn children in incubation chambers hang in the balance—along with the fate of the world.
Grab the thrilling sequel to After the Sky! It's perfect for fans of Stephen King, Tom Abrahams, and The Walking Dead.