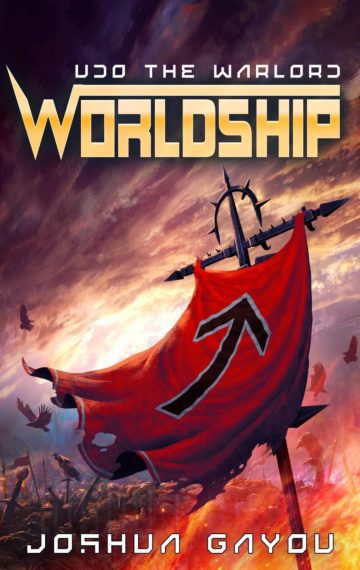 $4.99
Buy Now
Read A Sample
See The Reviews
See The Full Series
Narrator:

Michael Kramer

Available in:

Kindle, Kindle Unlimited, Audiobook, Print

Pages:

470

Duration:

18 hours and 18 minutes

Published:

July 13, 2021
When war comes to the Worldship, all bets are off.
Udo is chosen to be named count. The title comes with the wealth and privilege he's always wanted, but he has a nagging feeling it will be more trouble than it's worth.
Things become complicated as Hanman, counselor to Ditmar the King, coerces Udo into informing against Gerold of the Four Fires, Ditmar's chief general in the war with Walhaz. Udo resolves to play this part to the best of his ability, but is soon horrified when that same general coerces Udo into informing against Hanman. Even worse, both of these men seem openly aware of the other's scheming, and seem pleased to play Udo against each other, with the newly-elevated Count ill-equipped to handle all the intrigue.
A surprise assassination carried out in the Ditmar's very own fortress causes the king to act fast. The army launches with all haste for Walhaz, including Udo, the giant Riese, Gerold, Hanman, and thousands of other soldiers and nobles. Landing in enemy country, Udo must now navigate a war he does not understand along with all of the earlier troubles, and in the meantime, he remembers the commandment from the goddess Ing: he must look after his brother Riese even though Riese seems to have very little interest in being looked after.
Experience the brutal and unforgiving sequel to Udo the Digger, a science fiction and fantasy into a wild adventure that will amuse and surprise even veterans of both genres. It's perfect for fans of Arthur C. Clarke's Rama, Horizon Zero Dawn, Aurora, and Book of the Long Sun.