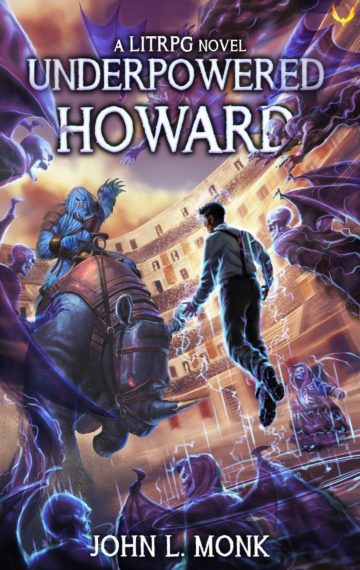 $4.99
Buy Now
Read A Sample
See The Reviews
Narrator:

Neil Hellegers

Available in:

Kindle, Kindle Unlimited, Audiobook, Print

Pages:

452

Duration:

10 hours and 53 minutes

Published:

February 2, 2021
When there's no way to win, cheat, and cheat BIG.
Deep within Heroes of Mythian, a game world where retirees exchange their physical bodies for an eternity of adventure, Howard learns a terrible secret: the game is glitched, and it's killing its mightiest players forever.
Desperate to save his friends and countless innocents, he hatches a plan to fix things. Doing so will require skill, determination, and help from a number of unlikely heroes along the way. Using his deep knowledge of game mechanics, he'll start again as a level 0 necromancer and exploit his way to power.
With luck, his game-breaking exploits will alert Mythian's admins that something is wrong. With more luck, they'll pull him aside and ask how and why he'd done it.
With even MORE luck … well … in that unlikely event, the game's creators — uncaring at best, and sadistic at worst — won't delete him for exposing their mistakes.
It's a risk he's willing to take, though some warn it may destroy all of Mythian in the process.
Don't miss an epic LitRPG Adventure from #1 Bestselling author John L. Monk. Did we mention it's got plenty of laughs? It's perfect for fans of Dakota Krout, James Osiris Baldwin, and Ryan Rimmel.