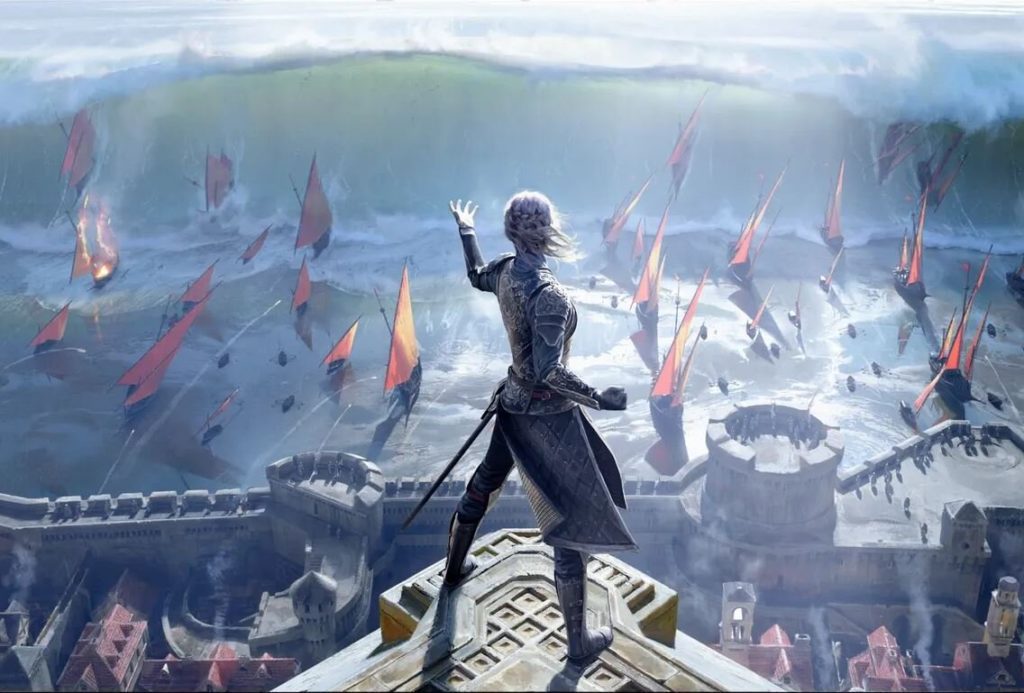 We're so thrilled to announce that we've signed Victor Gischler to a three-book deal for a new Epic Fantasy Trilogy called KINGDOM OF GHOSTS, with book one scheduled for a Spring 2022 release.
Victor is a novelist and comic book writer living in southern Louisiana. His novels span multiple genres and include the bestselling fantasy Ink Mage books published by 47North as well as other novels such as Gestapo Mars, Gun Monkeys, Shotgun Opera, Stay, Go Go Girls of the Apocalypse, The Deputy and so on. His comic book work includes Deadpool, Punisher, The Shadow, Angel & Faith, Mann's World, Spirits of Vengeance, and a two-year run on X-Men for Marvel Comics. His work has been nominated for the Edgar, Anthony, and Bram Stoker awards and has been translated into numerous languages world wide. He is a world traveler, meat griller, and beer swiller.
About the Kingdom of Ghosts Series: Greymond is a land without a king, now known as the Scattered Kingdom. Across the Arrowhead Mountains, a new power rises, one which threatens the Scattered Kingdom. Will a new king appear in time to unite the Scattered Kingdom to face this threat? Opportunist, lothario, and general gadabout Merrik Niles could not give a damn about any of that. He has a stolen map and is on his way to pilfer some treasure. Merrik has one concern in life: enriching Merrik Niles. But when he unwittingly triggers some latent magic, he finds he's now possessed by three ghosts — warrior, wizard, and jester. Against his will, Merrik is drawn into events which will affect the entirety of the Scattered Kingdom and beyond.