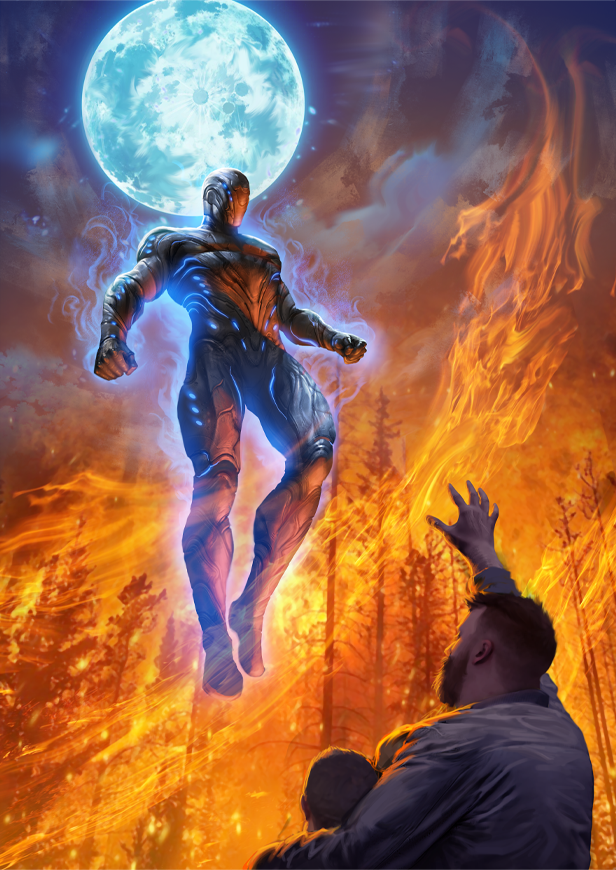 We are very excited to announce that we've signed Hunter Blain to pen a Superhero Trilogy called the Sol Saga. Expect to see it out in late 2022 or Early 2023. Book One is written and we can tell you, this is a banger. Like The Boys meets Logan, and we don't list those titles lightly.
Known best for his hit Preternatural Chronicles Urban Fantasy series, Hunter is bringing his A game to this new genre. Learn more about him and his work Here!
Series Description:
As our civilization approaches interstellar and even interdimensional travel, a lone being, Sol, arrives on our planet, hailing from an advanced society with the mission of ushering our world into a future of peace.
After stepping through the one-way portal and entering our world, Sol discovers an unexpected side effect that this universe has on his body—power befitting those we mere humans call superheroes. But, as is the law of unintended consequences, there is a cost to having tremendous abilities that Sol must learn to deal with.
Not long after beginning his mission of peace, the CIA has appointed the boisterous Agent Harry Reed as his liaison, and the two work together in a symbiotic relationship to achieve their aligned objectives. That is until an old friend from the past follows Sol to our dimension, with a unique powerset of his own.
Where Sol seeks peace, Tenebris offers our world freedom from overbearing governments and those in power that only wish to serve themselves; and he will stop at nothing to prove he has the strength to crumple the corrupt systems of man, and set all people free.
Which would you choose if given the chance? Peace…or freedom?
Follow Sol as he learns his incredible and deadly powers, hurdles a maze of bureaucratic marionette strings, and comes face to face with a ghost of his past.