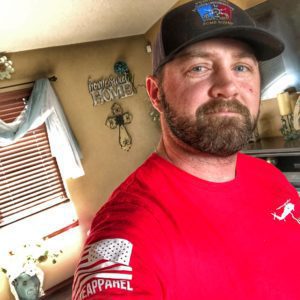 We are excited to announce that we've added Josh Hayes to our staff as Operations Manager, where he'll help us stay organized and prepare content as we grow.
With his experience both as a bestselling and Award-nominated indie author, as well as running the author-focused Keystroke Medium show, it was a no brainer that he belongs with us.
Josh is a retired police officer and the Dragon Award Finalist of the Valor trilogy as well as Stryker's War (Galaxy's Edge), the Terra Nova Chronicles w/ Richard Fox, Tranquility, and his upcoming series, Weaponized.
His experiences in both his military life and police life have given him unique glimpses into the lives of people around him and it shows through in the characters he creates.