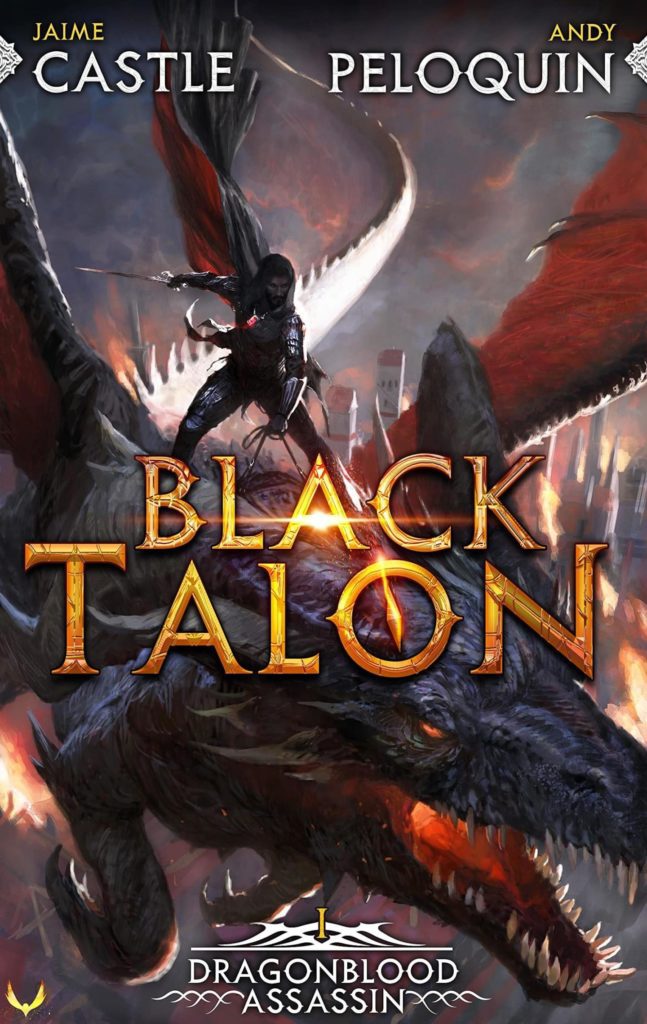 BLACK TALON (Dragonblood Assassin Book 1)
Audible #1 and Washington Post bestseller Jaime Castle teams up with fantasy legend Andy Peloquin to bring you a brand new epic fantasy in the vein of the Forgotten Realms, Joe Abercrombie, David Dalglish, and Kel Kade's The King's Dark Tidings.
---
Kullen is the Emperor's assassin. The sharp hand of justice. The Black Talon.

Gifted a soul-forged bond with his dragon, Umbris, Kullen is tasked with hunting any and all who oppose the Empire.

But when the secretive Crimson Fang murders two noblemen before his very eyes, Kullen must discover the truth of who they are and what they want. What he uncovers is a web of lies and deceit spiraling into the depths of Dimvein.

Natisse, a high-ranking member of the rebellion known as the Crimson Fang, has no greater goal than to rid Dimvein of power-hungry nobles. Haunted by her past, fire, flames, and the death of her parents, she sets out to destroy the dragons and those who wield them as unstoppable weapons of destruction.

Until she too finds herself buried beneath the weight of the revelations her investigations reveal…

The Empire is under siege from within, and one man, dressed in black like the night, stands at the epicenter of it all.
---
THE ACCIDENTAL EDUCATION (System School 2)
The super fun, unique follow-up to Kos Play's hit, The Accidental Summoner.

Melvin and Kalli are off to a magic school called The Academy. 

Hidden in the basement of the Los Angeles Times, there Melvin will learn wonderful things like interdimensional astronomy, mana fencing, and how to get a girlfriend.

Dragons, Gods, and bullies thrive in the Magical World hidden right beneath our eyes. Does Melvin have what it takes to pass?

Book 2 of this lighthearted and often hilarious LitRPG Series about how two kids from different worlds grow into their own while surviving things like classes, bullies, vampires, and worse.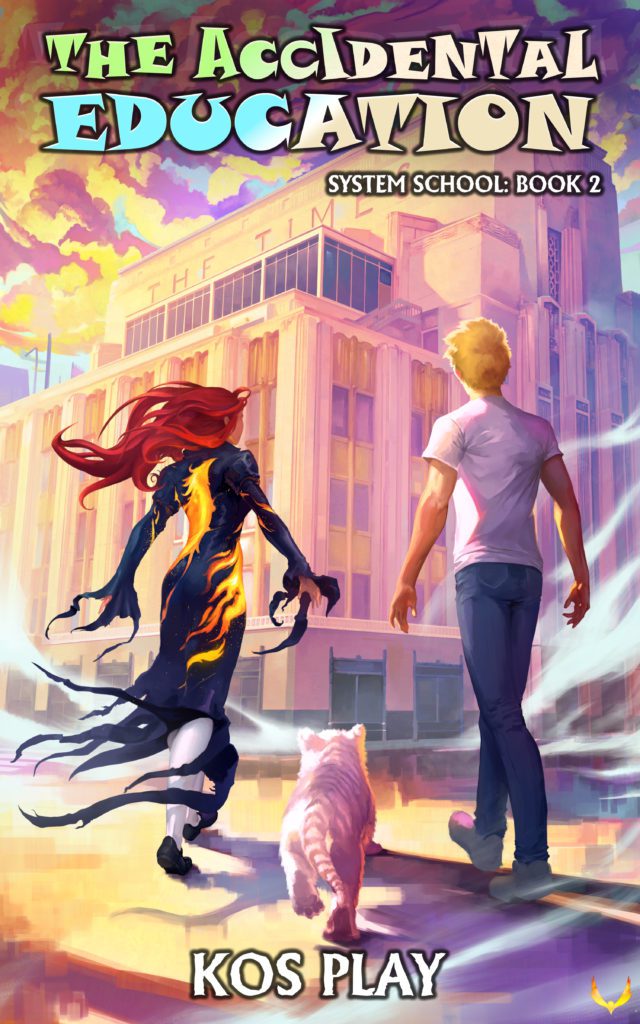 ---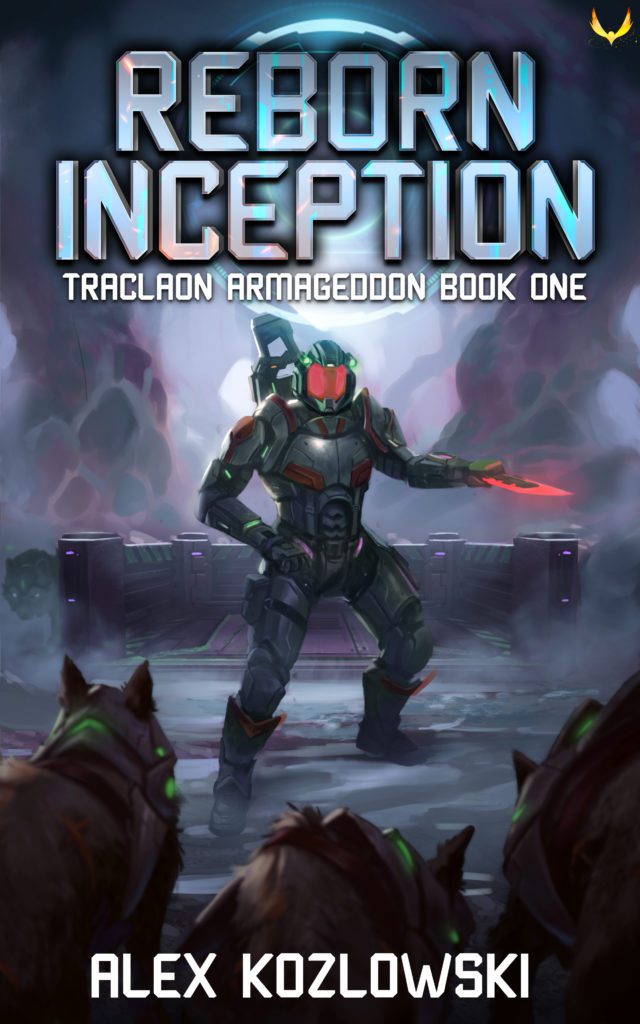 REBORN INCEPTION (TRACLAON ARMEGEDDON 1)…
is the first book in an Epic LitRPG series from Alex Kozlowski, the bestselling author of Alpha Physics. The series follows Eric's progression from nothing to a man who uses future-knowledge to transform humanity and to grow stronger himself until he can challenge the most powerful of intergalactic enemies.
Eric Peters has been reborn. Sent back in time to change humanity's fate.

After experiencing a future where all of humanity's planets and colonies had been purged, Eric refused to fall. And so, the Entity chose him to be humanity's last hope—to be Reborn…

The Reborn are galactic boogiemen. Myths and legends used to terrify children and curb the aggression of advanced alien civilizations. They are usually granted boons and abilities able to grow powerful enough to destroy star systems, making them the number one target of every alien race out there.

But in Eric's case, the Entity had screwed humans. Instead of being given powers that could make him like a god, they are barely classed as special.

With only his memories and a couple of minor boons, Eric needs to survive evil elements within humanity, the circling alien races that would do anything to eliminate him, and change history sufficiently so that when the Traclaon Empire declares war, his species can fight back.

In his first life, Eric was inconsequential. In this life, he will be anything but….

---
STAR BOUNTY: THE COMPLETE SERIES, featuring all four books in the hit series from Rick Partlow (Drop Trooper). Full of conspiracies, black-market trade, and explosive military space-opera action.
Grant Masterson is a man with nothing left to lose…. A disgraced ex-cop, framed by a crooked politician, abandoned by his family, he's forced into the life of a bounty hunter just to survive.
Tracking down a traitor who stole military-grade weapons to sell on the black market, Masterson finds out things aren't as simple as the wanted poster made them seem.
Because Delia Beckett isn't a traitor, simply a patsy, and the forces manipulating her may be the same ones responsible for Masterson's fall from grace.
Can a beat-up bounty hunter and his robot dog find the truth chasing a fugitive in a backwater colony town? Or will their journey to Absolution be their last hunt? Find out in this science-fiction thrill ride from Rick Partlow, the best-selling author of the Drop Trooperseries.