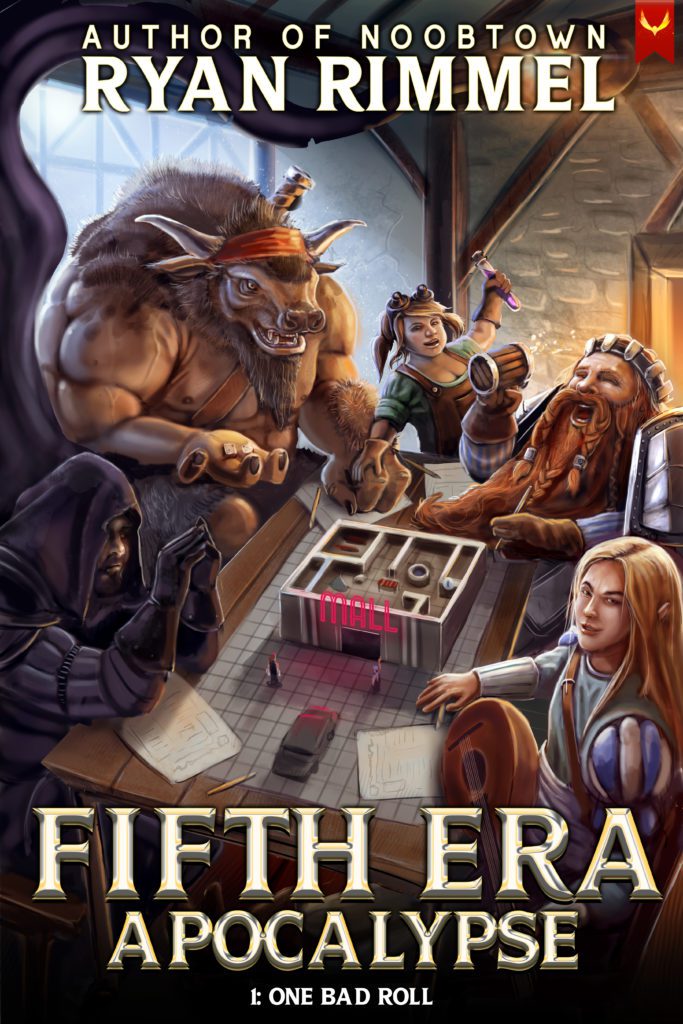 ONE BAD ROLL (Fifth Era Apocalypse Book 1)
One bad roll catapults a group of friends into a new world…
Five friends gather for their usual game night like they have hundreds of time before. But when they use a strange new die, they are instantly transported to a fantasy world where all gaming ideas can come true.
Together, the party must join forces to deal with the vile Necrolord whose plans will not only threaten this world, but Earth as well. Should be easy for a team of lifelong gamers.
However, when gaming and real life collide, there are situations which can't be anticipated.
Will Samo use science to solve all her problems? Will Wyatt always resort to violence? Will Bourbon discover lost treasure? Will Falcon restore his kingdom. Will Melf, the bard, find his pants?
All these questions and more will be answered in the Fifth Era Apocalypse! A new action-packed and hilarious LitRPG Adventure from Ryan Rimmel, bestselling author of Noobtown.
---
ROGUE PURSUIT (Shades of Starlight Book 1)
A smuggler, a spy, a brewing revolution…and a rogue agent who could destroy it all.
Perrin Hightower can fly a run-down freighter through the galaxy's most dangerous wormholes blindfolded, a handy skill in her shipping business…and her smuggling enterprises.
Special agent Tai Lawson dreams of leading the Ruby Confederation's spy agency. But when his partner steals a top-secret list of revolutionaries and vanishes, Tai's accused of helping his friend escape.
When Tai seeks her navigation expertise, Perrin would rather jump out an airlock than help. But the missing person is her ex-boyfriend—a double agent she thought was helping the revolution. Her name's on that list, and she'll do anything to keep it secret.
Hiding their true agendas, Tai and Perrin follow the rogue spy's trail across the galaxy. Each must decide where their allegiance truly lies when they learn the spy carries more than a list of conspirators—he carries information that could shatter the fragile peace in the galaxy.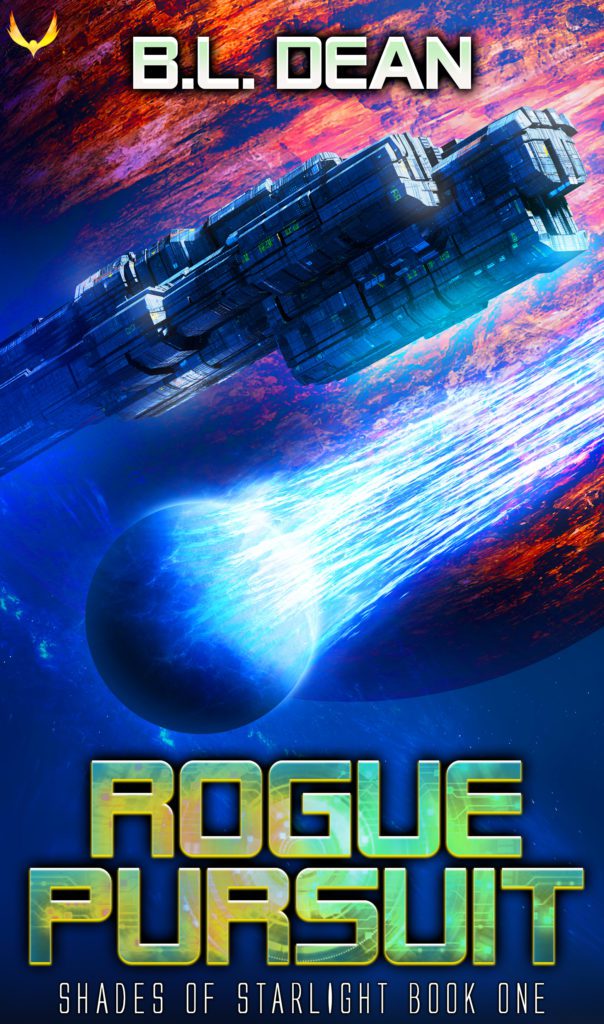 ---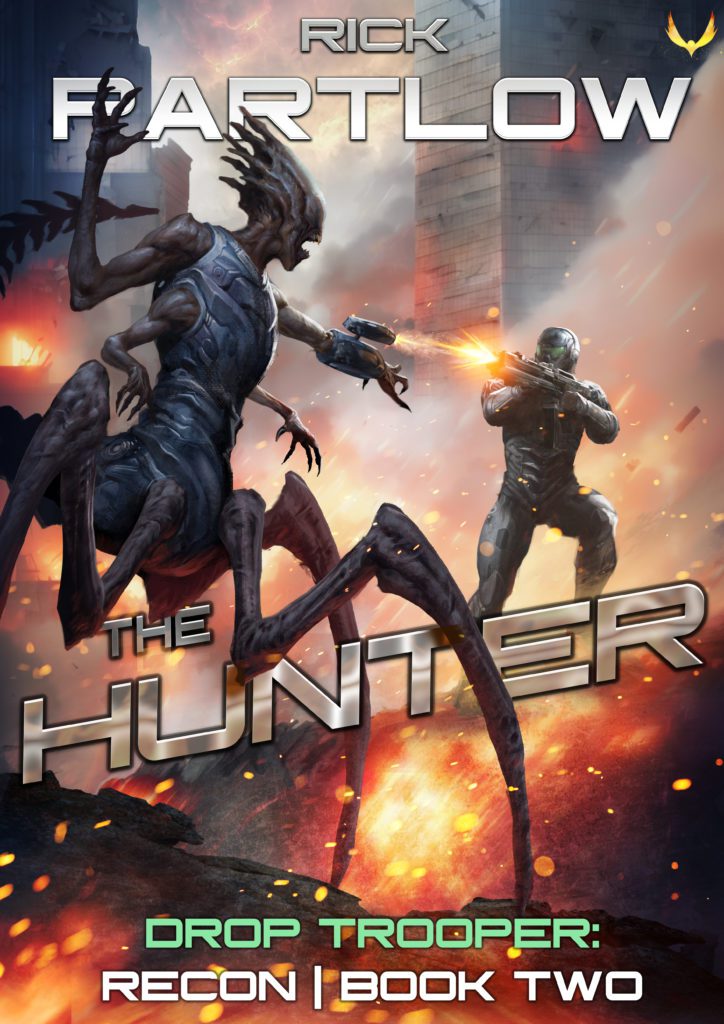 THE HUNTER (RECON BOOK 2)
Randall Munroe's past won't stay dead.
Born Tyler Callas, the pampered heir of a Corporate Council scion, he fled that life and adapted the new identity of Randall Munroe so he could join the Commonwealth Space Fleet Marine Corps' elite Force Recon unit in the war against the alien Tahni Imperium.
But when he returned from the war, his old life found him. His mother, Corporate Council Executive Patrice Damiani, tracked him down and tried to return him to her web of control, even if she had to have his personality altered by drugs and psychological brainwashing to do it. Narrowly escaping her clutches, he made a deal with the devil to stay free…and now the debt is come due.
Cowboy, a former Space Fleet Intelligence commando who fought beside Munroe on Demeter, now works for one of Patrice Damiani's rivals in the Corporate Council and he agreed to keep Munroe safe from her, in return for Munroe using the skills he learned as a Recon Marine in the service of Cowboy's boss. Cowboy has tracked down rumors of an ancient alien artifact that has been discovered by one of the criminal cabals out in the desolate Pirate Worlds, and he needs Munroe to steal it.
Munroe recruits a squad of former Marines and resistance fighters he fought with during the war and travels to Thunderhead, a world wracked by storms and hurricane winds, to a city run by the notorious crime boss known only as Abuelo. Their mission is to pass themselves off as mercenaries, try to get hired by Abuelo and then infiltrate his organization and discover where he's keeping the artifact.
Cowboy and his Corporate masters see the artifact as a valuable piece of lost technology they can use to strengthen their control over the Commonwealth's economy.
Abuelo sees it as a weapon to solidify his power among the other criminal cabals and use against Commonwealth law enforcement.
But its true nature may be something none of them none of them can control…something that could destroy them all.
---
PINCER TACTICS (The Twelfth Cataclysm Book 2)
When the deck is stacked against you, the only way to win is to break the game.
Phac has saved the forest but lost much in the progress. When he finally reaches the city of Salom, he thinks it's time to rest and regroup. But the world does not play fair. Corrupt authorities hide in the shadows. Devils roam the darkness. Danger lurks in every home.
Phac will oppose the enemy for honor and revenge. He will make allies, even friends, and set out to infiltrate one of the city's largest establishments while growing stronger every day. Unfortunately, the enemy is always a step ahead. Personal struggles expand into full-scale battles.
In the end, when all seems lost, victory can only be achieved through the most unexpected, wholesome allies…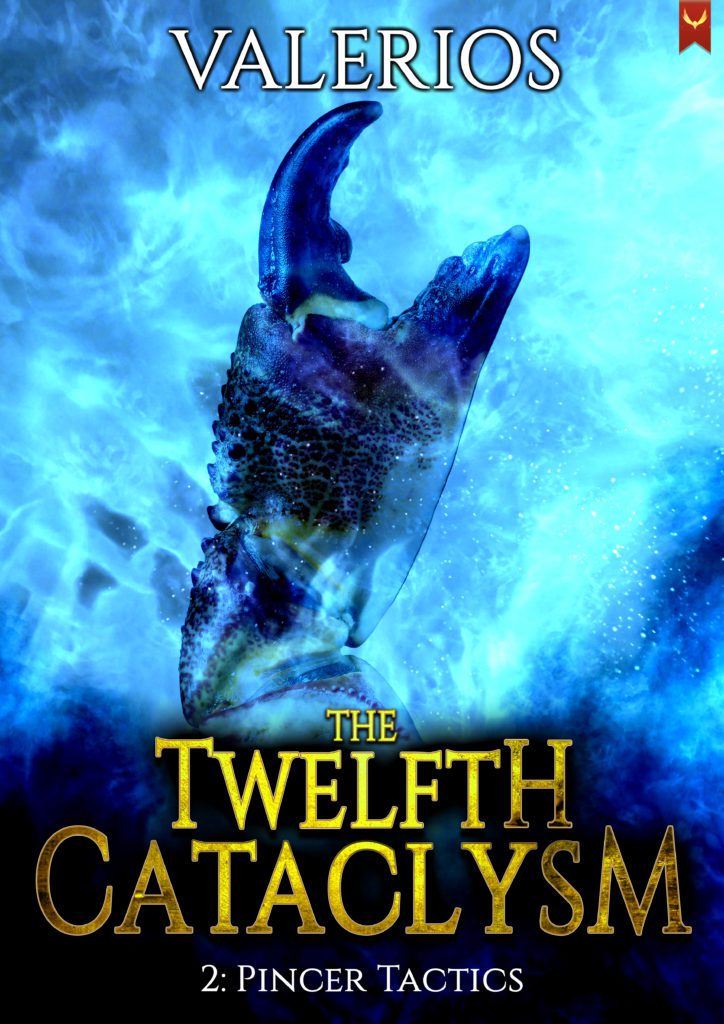 ---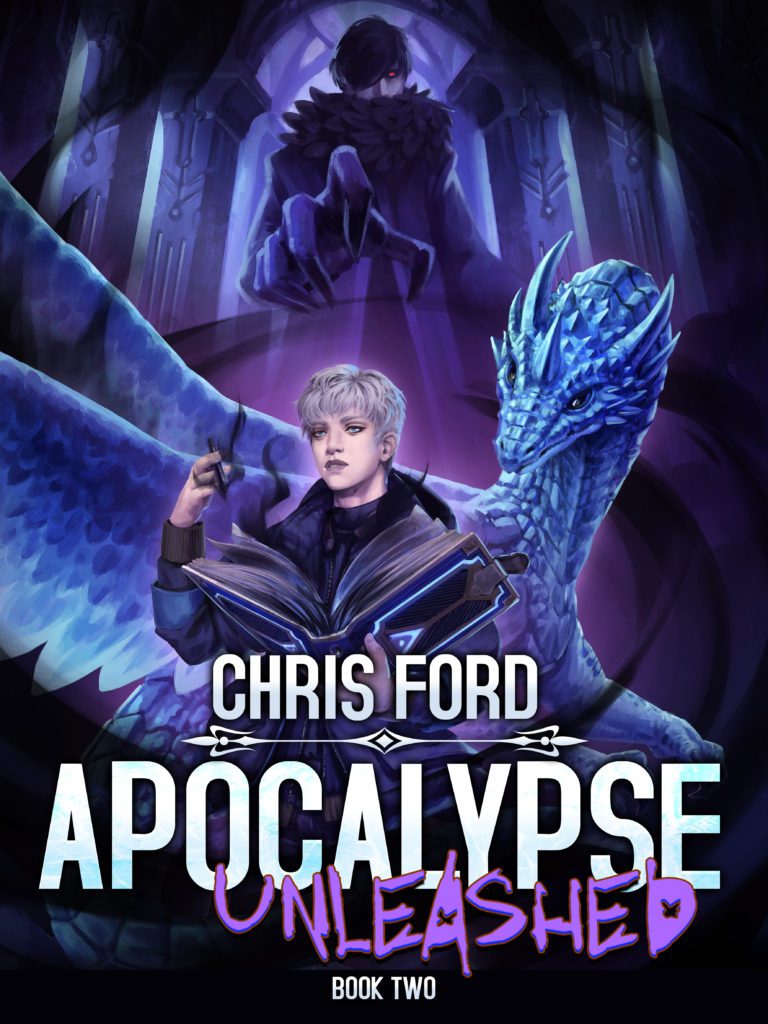 The conflict and chaos in Midrath takes a turn.

Without an end in sight to the struggle, Aiden's on the verge of breaking. A new dungeon prophesizes an even more chaotic future, the icing on the proverbial doom cake. Yet, even before that time comes, he has far more pressing matters to attend to.

The Valkyr have captured Adam and the others from the school who went their own way. To add injury to insult, the captured group is forced to fight like gladiators and aid the warmongering Angels and Fallen in their conquest. Seeing no other option, Aiden has to make a hard choice: defend his new home and people and give up on completing the Destiny Quest, or become like Valkyr and accept the war they've all been thrown into without a choice.

But to add the spark to the packed powder keg, there's an entire group of deities from the Upper Realms administrating these death games, and they like to shake up the rules, because of course, someone put Loki in charge.
With many hard choices to make, Aiden must find unlikely allies and breaks free from the shackles of fate.
Will it be enough to save Earth, Zion, and himself?
Book 2 of an Apocalypse LitRPG Series from Chris Ford, the author of Dungeon Shop. This is the dream come true for every one of us who wished the world would end before a math test! Add in a System, magic, and dragons and that isn't too bad either… minus the killer monsters part…