TOWN GUARD (Divine Progression Book 1)
He WILL protect this town.
Glenn Redwood has longed to become an Adventurer since he was a young boy, and has focused every waking moment since he turned 14 on leveling and growing stronger.
Answering the challenge of the Gods of Luxtera, he has fought Monsters to prove himself again and again. He has earned the right to travel the world and protect its people… but the Gods have other plans.
After they choose Glenn to become a Town Guard, he is charged with protecting his small town and everyone within. His dreams of traveling the world seem all but impossible. Even so, as he upgrades his new Town Guard Class, Glenn learns that one doesn't need to travel abroad to find challenge, adventure, friendship, and even love.
And the people he wants most strongly to protect may have been in his small village all along.

---
VISION RISING (Vision Rising Book 1)
A lone soldier is gifted the power to save humanity.
When a training exercise at a classified research facility goes awry, Joe Kovacs loses much more than his eyesight. He loses his career. He can't lead one of the military's top spec-ops teams if he can't see.
A decision with consequences.
Joe's only shot at getting his life back lies in the hands of an anonymous 'shadow' scientist. The offer is risky, an experimental implant that may or may not work. He jumps at the chance, but quickly learns the device does more than restore his sight. Much more.
There's no going back.
Joe begins seeing strange flashes. Ghosts of images, overlaid atop his own vision. Actions he could have taken but didn't. Worse, the visions are increasing in scope and frequency. Believing he's going mad, he confronts the scientist, only to discover the implant's shocking origin.
Nothing is as it seems, and all the possible futures Joe can now see point to a system-wide conspiracy that will shift the balance of power for hundreds of years. Joe's visions hold the key to stopping it… if he can learn to control them in time.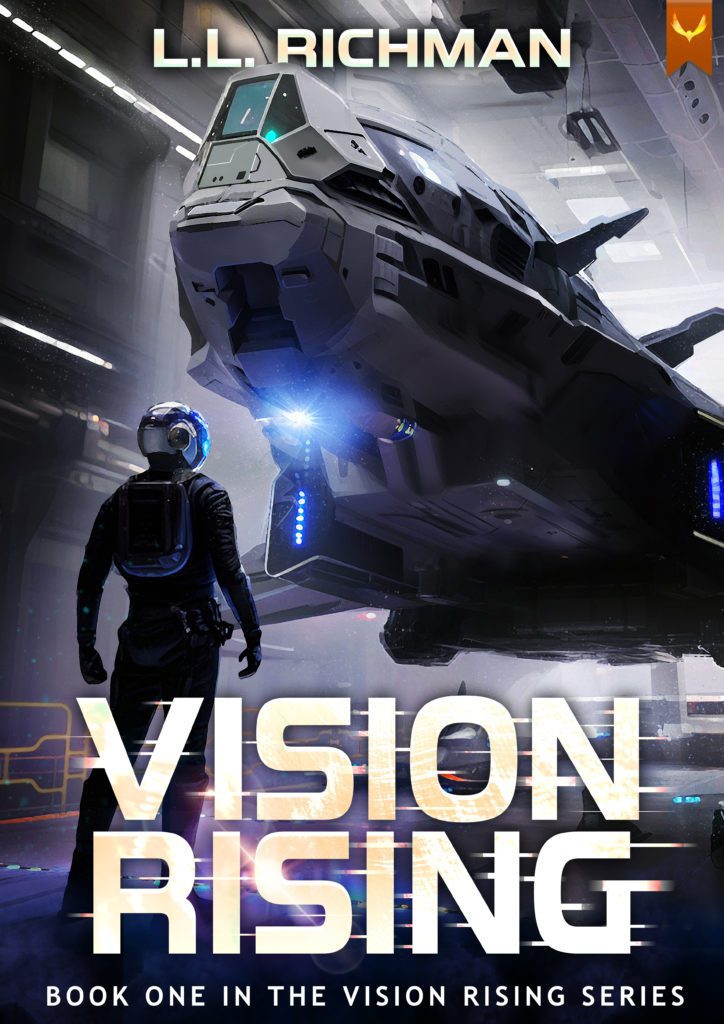 ---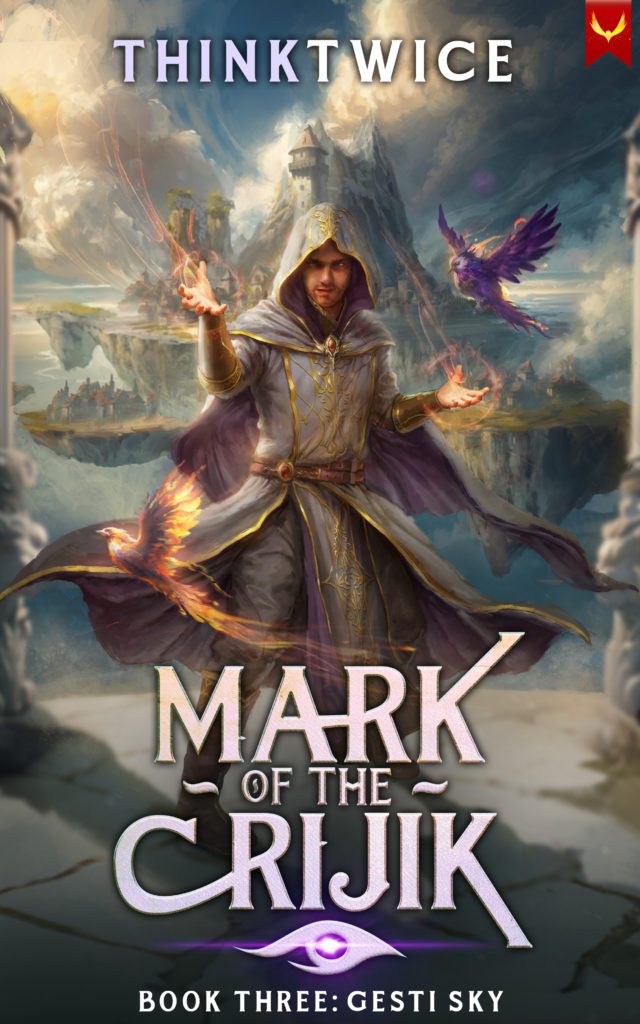 GESTI SKY (MARK OF THE CRIJIK BOOK 3)
When Andross Silver was reincarnated, he was the youngest man alive. It's only been downhill from there.
Andross' family has been judged by the Gesti household, exiled, and condemned to poverty for the rest of their days. Andross has other plans, preparing to travel with his friends to the city of Gesti Sky. There, he will find the answers he seeks and more, even if it means confronting an immortal household that has reigned over the world for a thousand years.
But a hidden guillotine swings over the necks of Andross and his friends, waiting to strike. Koshima's nobility has been torn to its core by the Oubliez's attack on the city, and revenge festers in the hearts of those that remain. They will not be content until someone pays a price of blood for their losses, and an ultimatum crosses their lips, whispered across the highest echelons of society.
For their suffering to be sated, Amanda Mitra must die.
---
LEVIATHAN (Hyperspace War Book 2)
Pascal, Jeremy and the survivors of the UNS Concordia have arrived at their destination: Earth…
Everything is different than expected. The mystical home of mankind is anything but the warm bosom of their ancestors, and the power is no longer with himanity.
Pascal and Jeremy quickly realize that they didn't reach Earth for no reason, and that they are mere pieces on a chessboard. The real players are moving them back into position.
The mission? Dangerous. The chances of success? Slim. Will they once again succeed in pulling their heads out of the noose and reshuffling the cards?
Book 2 of a new Military Science Fiction adventure from bestseller Joshua T. Calvert. Aliens, War, and a Captain with nothing to lose, this is Sci-Fi the way it's meant to be!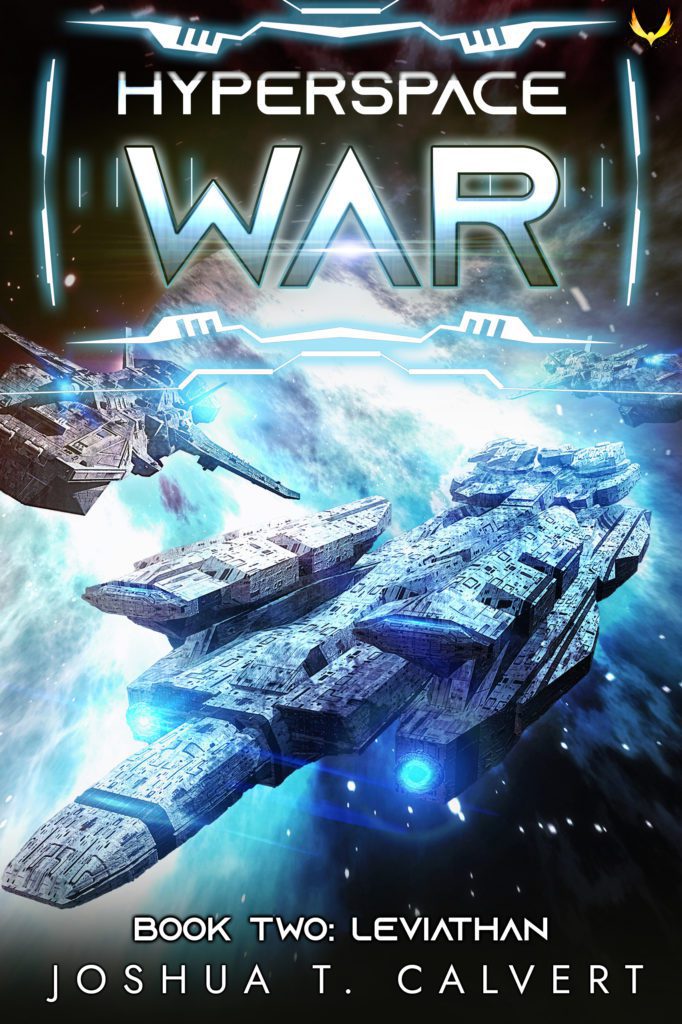 ---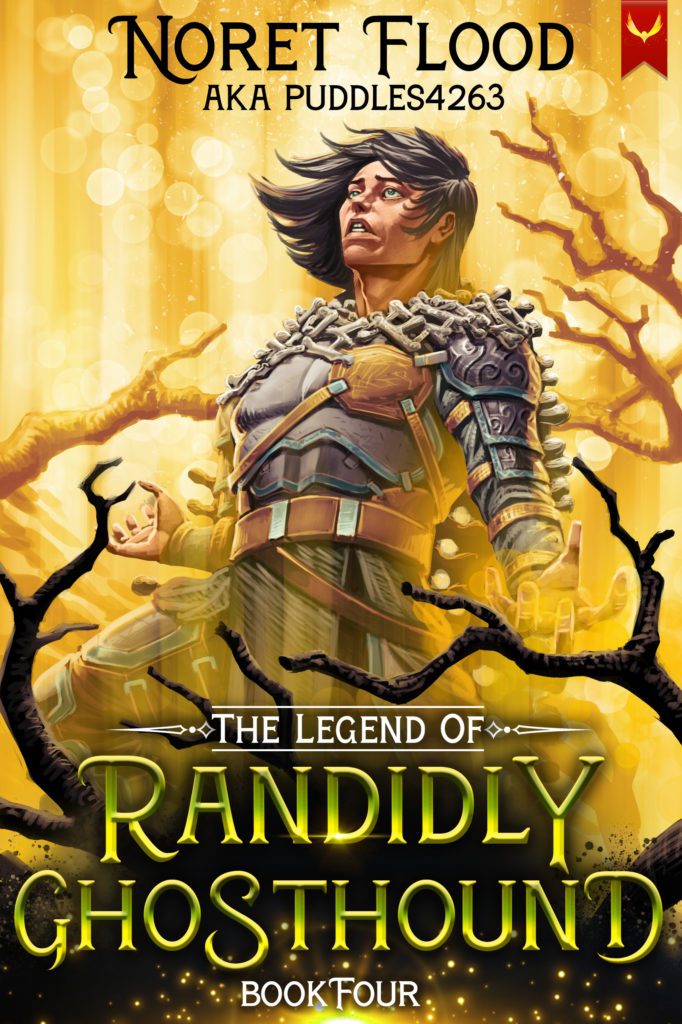 RANDIDLY GHOSTHOUND 4 (May 3)
After the chaos of Tellus—the world of the spear users—Randidly Ghosthound returns to Earth needing time to recover and heal.

Randidly's Skills have grown at a rapid pace, keeping him far ahead of any individual on his home planet. Yet the System has continued its own methodical advance, meaning Randidly has no time to take the rest he needs.

Zone 32 now hosts two Champions, individuals provided by the System who can teach unique Skills to their followers. In the one corner, wreathed in a green light, comes the Wild Rider. Opposite her stands the stark and intimidating Skeleton Knight. The previously isolated populations come together, clustering around these two figures.

By the time word reaches Randidly that his friends Ace and Sydney yet live, a harsh truth is revealed: in the end, there can only be one Champion of Zone 32. And on the horizon, an even larger decision looms. In order to keep ahead of the curve and create a miracle, Randidly can only think of one possibility: to finally obtain a Class of his own. Not from a Village Spirit, but forged with his own hands.