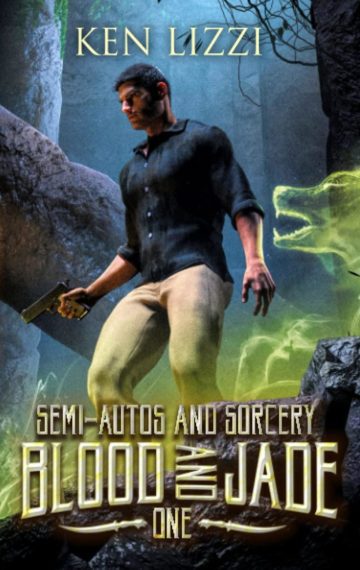 $0.99
Buy Now
Read A Sample
See The Reviews
See The Full Series
Available in:

Kindle, Kindle Unlimited, Print

Pages:

288

Published:

August 3, 2021
When an ancient sorcerer pursues an enchanted blade at any cost, only one man stands in his way.
Archaeologists uncovering a lost Mayan city unearth a magic artifact. An earthquake disturbs the operations of neighboring narcotraffickers. An ancient sorcerer and his mercenary henchmen arrive to claim the artifact.
When these three factions converge, Karl Thorson, ex-Special Forces, is thrust into action.
Dexicos Megistos, a nigh immortal sorcerer, wants to retrieve a mystical jade dagger. Alejandra Matamoros-Lopez wants to smuggle narcotics through the tunnels beneath the ruins, avoiding the notice of rival cartels. Professor May Chen wants to see if any sparks remain from her relationship with the head of the archaeological dig.
Karl Thorson just wants to do his job, and maybe have a cold beer.
Can he safeguard the archaeologists, especially the lovely Professor May Chen? Can he defeat a murderous band of narcotraffickers? And can he deprive the sorcerer Dexicos Megistos of the jade dagger?
Don't miss the first book in the Semi-Autos and Sorcery series. It's the kind of Urban/Contemporary Fantasy fans of Larry Correia and Jim Butcher are hungering for.
"A fast-paced fantasy romp which is not anything like Indiana Jones, though you might be forgiven if you notice a similar feel …It is a fun ride, really."–Steve Perry, NYT Bestselling Author of Indiana Jones and the Army of the Dead