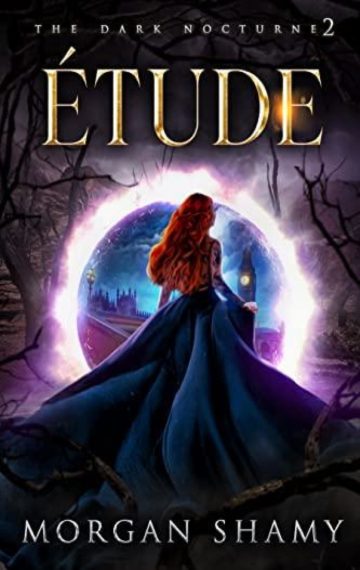 $4.99
Buy Now
Read A Sample
See The Reviews
See The Full Series
Available in:

Kindle, Kindle Unlimited

Pages:

323

Published:

June 28, 2022
For November Huntington, the past haunts worse than any ghost.

After spending a summer without Vincent, a tortured pianist who also happens to be immortal, November tries to move on. When kids begin to fall into comas, November is thrust back into the haunted, musical world. Except, this time, more danger lurks.

Vincent is powerful. Dreams are causing these comas, and November believes he's the one behind the attacks. To stop him, November must find the Blood Magic—the only power capable of helping her save these kids. But in doing so, she awakens a horrific group who live off of blood and kill for sport. What's worse? A brood of witches con their way in, hungry for the power at hand.

One by one, November finds all her loved ones being wrenched away. Fear grips her, and she's worried she might lose her mind, her sanity slowly fading, until she must face Vincent alone.

Is he her true love? Or is he out for her blood?

Only her dreams will tell.
---
The Complete Series
---
---
Other Books You Might Like
---
---