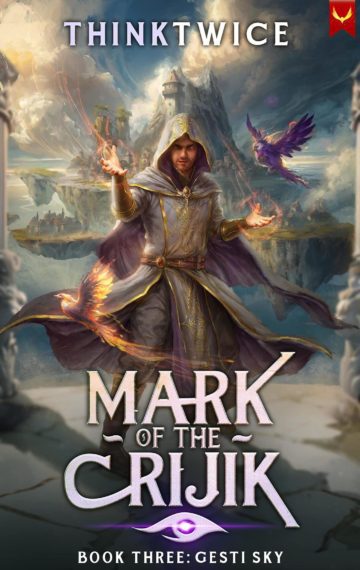 $5.99
Buy Now
See The Full Series
Available in:

Kindle, Kindle Unlimited, Print

Pages:

472

Published:

May 2, 2023
When Andross Silver was reincarnated, he was the youngest man alive. It's only been downhill from there.
Andross' family has been judged by the Gesti household, exiled, and condemned to poverty for the rest of their days. Andross has other plans, preparing to travel with his friends to the city of Gesti Sky. There, he will find the answers he seeks and more, even if it means confronting an immortal household that has reigned over the world for a thousand years.
But a hidden guillotine swings over the necks of Andross and his friends, waiting to strike. Koshima's nobility has been torn to its core by the Oubliez's attack on the city, and revenge festers in the hearts of those that remain. They will not be content until someone pays a price of blood for their losses, and an ultimatum crosses their lips, whispered across the highest echelons of society.
For their suffering to be sated, Amanda Mitra must die.
Book 3 of an Isekai LitRPG Adventure about an unexpected hero coming of age in his new home, progressing in power and abilities as he unlocks the secrets of magic and a System that may not be as trustworthy as it seems.
---
The Complete Series
---
---
Other Books You Might Like
---
---