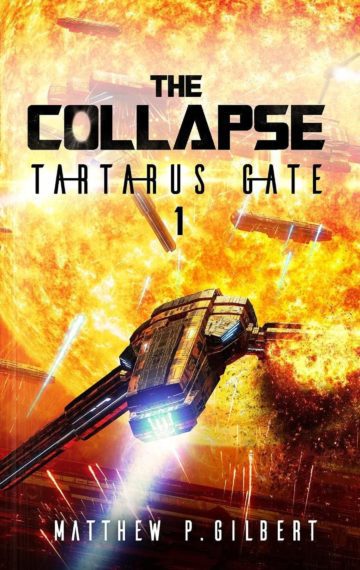 $0.99
Buy Now
Read A Sample
See The Reviews
See The Full Series
Available in:

Kindle, Kindle Unlimited, Print

Pages:

217

Published:

August 17, 2021
The Empire is dead!
And Captain Josiah Bleys, smuggler and charmer though he may be, is likely to soon follow unless he is willing to at least pretend to be something he loathes: a hero. His 'pal' Chief Ragnar Kane, one of the Emperor's finest warriors, likewise harbors no aspirations toward gallantry, just increasing his kill count.
Fate, however, has other plans. The mighty, galaxy-spanning Terran Empire is mortally wounded, brought to its knees by a terrifying, intelligent plague from hyperspace. The core worlds are mass graves, and the government lies in ruins. Outlying colonies, suddenly isolated and without support, are on their own.
Luck (the bad kind) has both men stuck on the icy mining facility on Cerberus, an installation that won't last long without resupply. Bleys and Kane must mount a daring raid on a neighboring planet to retrieve a legendary scientist in the hopes that he can reconnect them to civilization, or they and everyone else at their frozen outpost are doomed.
The trouble is that the scientist isn't exactly willing, nor is he exactly….alive.
Don't miss a space opera thrill ride from award-winning author Matthew P Gilbert. It's perfect for fans of JN Chaney, Andy Peloquin, and the Halo Franchise.