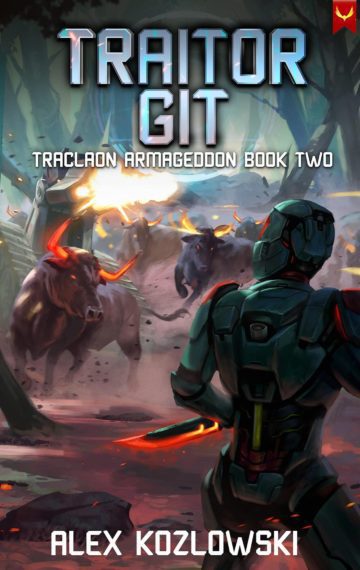 $4.99
Buy Now
See The Reviews
See The Full Series
Buy The Audiobook
Narrator:

Peter Berkrot

Available in:

Kindle, Kindle Unlimited, Audiobook, Print

Pages:

672

Duration:

23 hrs and 2 mins

Published:

June 13, 2023
Two years have passed, which Eric has spent building up his soul strength and his connections.
Another pivot point is fast approaching and Eric will not allow HC#004 to be claimed by anyone but humanity. What happened last time would not occur this time.
To that he will need to infiltrate Traitor GIT's ship and then eliminate him once HC#004 is formally discovered. Given the relative differences in their soul strength that will be an arduous task, but armed with his future knowledge Eric is confident that he will find a way.
Beyond that imperative, there are other events and opportunities for him to exploit. There is a promise to Fiona, three criminal gangs to destroy and some boons to be collected with no one being any the wiser.
He is the reborn and preserving that secret is more important than any one objective. He must remain ever vigilant because while he was lucky with Francis the aliens actively searching for him will be far less forgiving.
Traitor GIT is the second book in an Epic LitRPG series from Alex Kozlowski, the bestselling author of Alpha Physics. The series follows Eric's progression from nothing to a man who uses future-knowledge to transform humanity and to grow stronger himself until he can challenge the most powerful of intergalactic enemies.
---
The Complete Series
---
---
Other Books You Might Like
---
---