We are very excited to announce that we have signed Dean Henegar to a 3-Book deal to write a Fantasy series for Aethon Books titled "MYTHICA". That name may be familiar to some, as the books are set in the same world as the Mythica Films from Arrowstorm Entertainment.
MYTHICA features Sabine Giroux, who is a mercenary defending refugees fleeing a war-torn country. Killed in a raid by orcs and ogres, Sabine finds she is not sent to the afterlife, but instead, is forced into undeath by Gnessos, one of the minor gods of death. She must re-enter the world and battle to gain the power of Gnessos' favor.
Fighting off various foes, and even the chosen of the other minor gods, Sabine seeks to protect the family she left behind, a family to which she is forbidden to reveal her new, undead state. Sabine will use a lifetime of skill as a mercenary to crush any who stand in her way.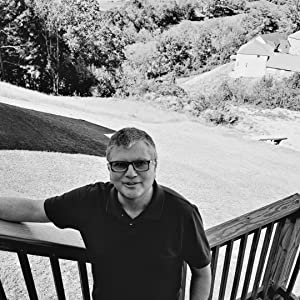 About Dean:
Working from his home in the mountains of East Tennessee, Dean is the author of the Amazon bestselling Limitless Lands, Derelict, and Cat Core series.
After a training accident in the Army Reserves left him unable to continue his civilian job, Dean reignited his passion for writing. As a lifelong fan of Fantasy, Science Fiction, and gaming, it isn't too surprising that Dean chose the GameLit (LitRPG) genre to start his journey as an author.
Whether it's a grizzled soldier at the end of his life, a living starship, or an elderly cat lady defending her dungeon with a slew of kittens, Dean's characters, and the worlds they live in, are waiting for you to explore and enjoy.