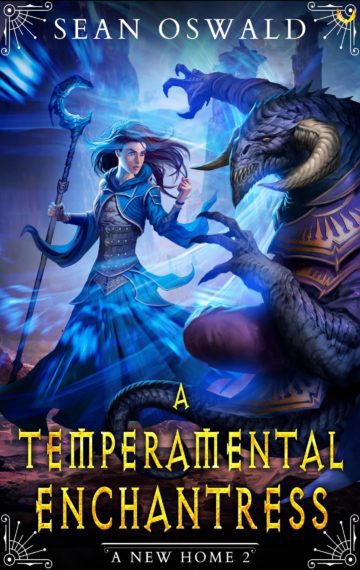 $4.99
Buy Now
Read A Sample
See The Reviews
See The Full Series
Buy The Audiobook
Available in:

Kindle, Kindle Unlimited, Audiobook

Pages:

468

Published:

September 27, 2022
The threat of war is building. The orc horde has gathered, enemies to the south are on the move and traitors hide in the shadows.
If that was all the Nelson's had to deal with they would be ready, but Sara, their youngest is stuck in the far north helping a mysterious stranger. Jackson is stumbling around trying to figure out what it means to be engaged to a princess while racing to deal with the orcish forces.
Meanwhile Emily gives birth to their baby, a child of two worlds who heralds a new era for all of Eloria. If that wasn't enough she finds herself being hunted by fiends intent on keeping things the way they are.
Dave searches for a way to rescue his daughter and forges a compact with an old enemy become an ally.
And if their problems hadn't become big enough, Mira finds herself on the other side of the world, far from any aid her family and friends might give her. Every one needs to step out from the shadow of their parents at some point. Now Mira will get the chance to learn more about magic while facing the fury of a dragon.
Book 2 of the A New Home series from the Amazon Bestselling author of Life in Exile, Sean Oswald.
This story continues the tale of the Nelson family in Eloria which began with the Life in Exile series and now continues in the trilogy, A New Home. Mira is the title character for this story but it includes chapters from the perspective of each of the Nelsons.
About the Series: This LitRPG is set in the world of Eloria which features character sheets, stats, spell descriptions, loot drops, and XP but is not in a game. It is set in the same universe as Sean Oswald's bestselling Life in Exile series, but can be read alone as its own story arc.
---
The Complete Series
---
---
Other Books You Might Like
---
---