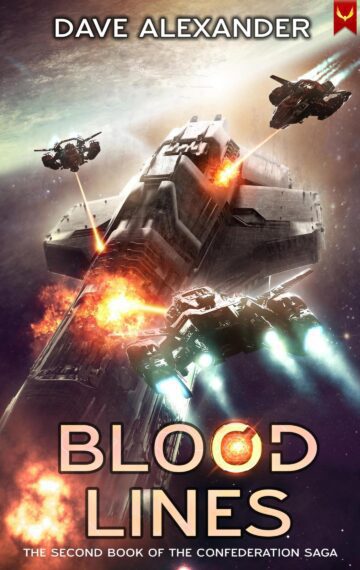 $4.99
Buy Now
See The Reviews
See The Full Series
Buy The Audiobook
Narrator:

Ryan Kennard Burke

Available in:

Kindle, Kindle Unlimited, Audiobook, Print

Pages:

304

Duration:

7 hrs and 51 mins

Published:

October 24, 2023
A dead man lives. An enemy returns.
Forced to flee from the Confederation, Captain Viar of the Bastian Navy is on the run. Fearing that he is marked a traitor to his people, and facing the same fate which befell his father, he seeks a way to redeem himself to Supreme Commander Freist when a prime target approaches. War is inevitable, and he is in position to execute.
On a mission to find Steven Chancey, the prime from which his clone, Garret Cushing derived, Ambassador Spar deploys on a new ship with a member of the Litar Guard. At first glance, it appears to be a fool's errand, an order that would see her away from Sol, and out of sight of the Confederation while the investigation into the massacre on Archea continues. But fate sets her on course for far more than she bargained for.
Rebel forces on Karnack are losing by the day. The Quashai' Regime is crushing the enemy mercilessly, and now that they know where the rebels have been hiding, they commence their slaughter. With no hope of rebounding from such loss, a battle-weary Steven Chancey flees the world he has fought to protect; the people he has served for nearly three decades.
Conspiracies and intrigue run rampant in Book 2 of The Confederation Saga, a military space opera adventure for fans of Dark Matter and The Expanse.
---
The Complete Series
---
---
Other Books You Might Like
---
---